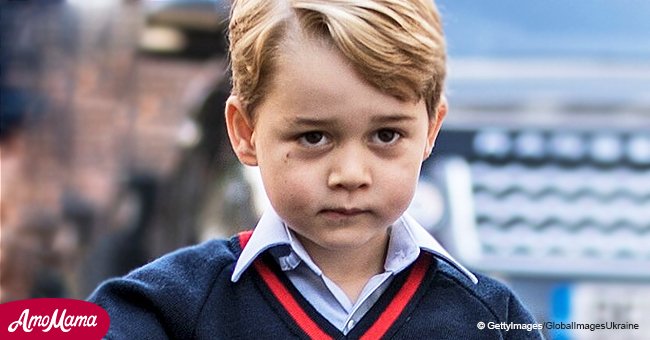 Man who plotted to kill Prince George stabbed by inmates in prison

Husnain Rashid, the man who plotted to murder Prince George and encouraged other terrorist attacks has been stabbed by inmates within prison walls.
The 32-year-old was attacked on Wednesday, July 25, 2018, in his prison cell at Strangeways, the correctional facility of Manchester, and an investigation has been launched to determine the person responsible for the attack.
According to the Daily Star, when the guards arrived at Rashid's cell, there was blood everywhere and he had a very big gash on his face that went all the way to his right ear.
The news outlet also reported that a prison source, who is yet to be named, revealed that the other inmates are not fond of Rashid, especially due to what he did.
Please consider following us on our Twitter account @amomama_usa to learn more.
In prison, violence towards animals and children are often considered to be the worst crime, and those facing charges related to either are usually targeted by inmates seeking justice.
The same unidentified source also shared that Rashid's plan to poison ice cream, as well as other food sources at grocery stores across the U.K., didn't help his case.
Although the proper authorities are still trying to understand what happened, it is believed that the 32-year-old was stabbed with a makeshift knife made out of a toothbrush with a blade attached to it.
Rashid, from Nelson, Lancashire, initially pleaded not guilty but changed his mind during his trial at Woolwich Crown Court. He has been in jail ever since he posted a photo of Prince George next to a silhouette of a jihadi fighter.
Along with the picture, there was a message that read: "Even the royal family will not be left alone". He also used a Telegram chat group where he incited its members to target the heir to the throne at his Battersea school.
For his crimes, which included including engaging in conduct in preparation for terrorist acts and encouraging terrorism, he was sentenced to life in prison.
Please fill in your e-mail so we can share with you our top stories!