Kim Kardashian flaunts slimmer body in high-waisted leather pants and plunging top debuting bob
Kim Kardashian West, best known for Keeping Up with the Kardashians, attended a poker tournament with her sisters Kendall and Khloé, and her mother Kris.
The photos taken during the event revealed that all four members of the Kardashian/Jenner family opted for black clothes. Kim opted for high-waisted, tight, black, PVC pants and a black sleeveless blouse.
Apart from that, she chose a pair of blue, see-through high-heels that were the perfect combination of her outfit. As for the accessories, Kim only chose black sunglasses.
There were a couple of aspects of Kim that captured people's attention, including the new hairstyle the businesswoman chose. It was the first time that her short bob was photographed since she got it done, and it made her looked gorgeous.
Kim Kardashian thanked her sisters for saying she looks 'anorexic' — and people are upset https://t.co/Qc8JfTVSbB pic.twitter.com/Z6WTmpEXWk

— Yahoo Life (@yahoolife) July 30, 2018
Another feature that shocked everybody was how slim Kim looked. According to Daily Mail, Kim has been losing some weight during the last couple of weeks and she is now 119 pounds.
Kim Kardashian reveals how much she weighs https://t.co/iXRqAp2CPS

— Daily Mail Celebrity (@DailyMailCeleb) July 30, 2018
It was a noticeable fact as her curves and figure looked stronger and better than ever. Her sisters also drew a lot of attention as they looked as beautiful as Kim.
Kim Kardashian being obsessed with her sisters telling her she's so skinny she looks anorexic on her Instagram story makes me want to throw my phone into outer space

— Best Coast (@BestCoast) July 29, 2018
Khloé, who gave birth to her daughter True more than four months ago, chose a skintight black bodysuit, matching thigh-high boots, and black sunglasses that made her look pretty and tough.
The 22-year-old makeup mogul Kendall chose a polka-dot black kimono-like dress for the event. Kris opted for black pants, blouse, and blazer, a common outfit for the momager.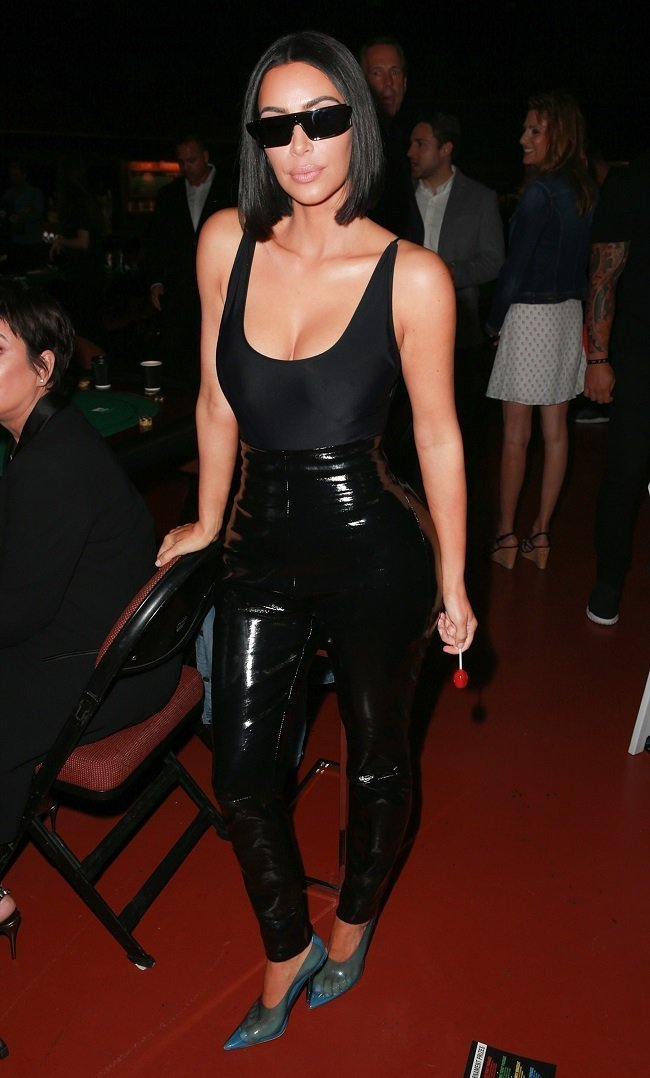 As People reported, Kim shared a video on her Instagram Story showing her sisters praising her look. Khloé told her that she had never seen a human being looking as good as Kim does.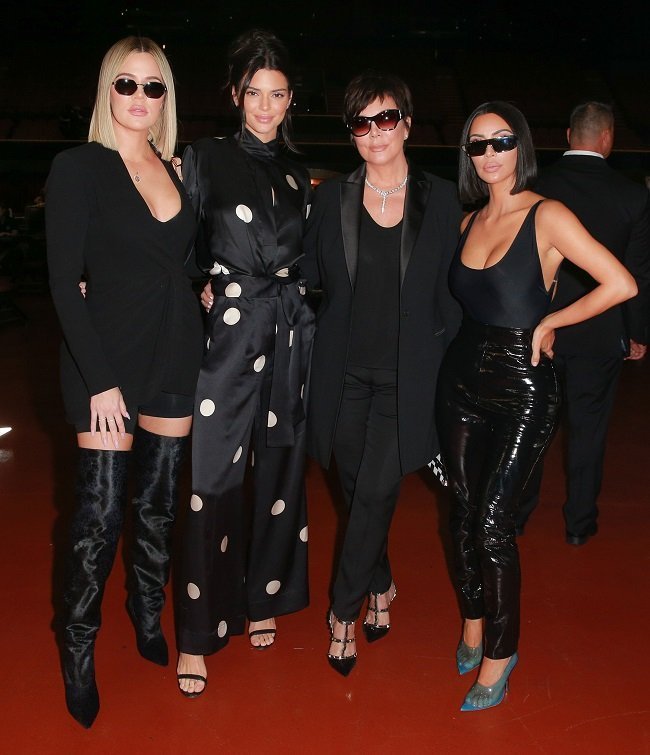 Kendall chimed in and told her older sister that she looked anorexic and that she was as tiny as her purse while holding up a very small black purse that couldn't even fit a big phone.
Khloé finally said that Kim looked better at 37 years of age than when she was 18, 21, or 23.