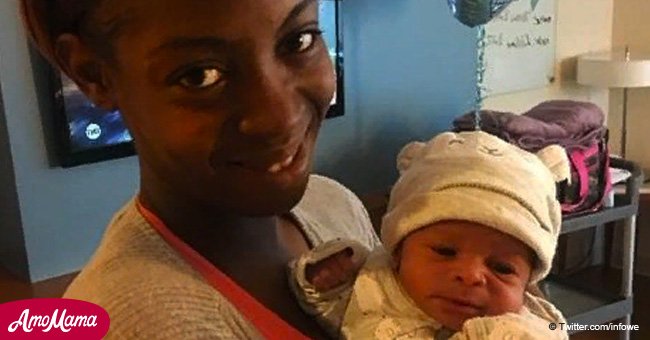 Mom blames medics in daughter's death for allegedly assuming she couldn't afford an ambulance
This young woman was in desperate need of urgent medical care. But when the paramedics arrived, they didn't seem willing to help her, despite pleas from both herself and her mother.
On July 4, Nicole Black found her 30-year-old daughter Crystle Galloway slumped over in the bathtub with swollen lips and drooling, just 6 days after she gave birth to her third child. She immediately contacted 911 to send paramedics to help her.
But the Hillsborough County deputies and paramedics arrived and instead of rushing the distressed woman to the hospital, questioned whether or not she would be able to afford the $600 trip in the ambulance. They also suggested she had just been drinking.
"My daughter begged for her life," said Black, who like her daughter is African-American. Read more on our Twitter account @amomama_usa.
"The only thing they worried about was my daughter had a new baby and she couldn't afford an ambulance. They never asked us if we had insurance, which we do."
The four paramedics who arrived at the home didn't even bother to check Galloway's vitals on the scene. It was eventually her desperate mother who, after 10 minutes of arguing, put Galloway into her car and drove her to the hospital.
At Brandon Regional Hospital, a CT scan showed that Galloway had bleeding on her brain. She slipped into a coma, and passed away 5 days later, just 5 days shy of her birthday.
Black has been left taking care of her three grandchildren, aged 13 years, 7 years, and the baby just days old.
Black is furious at the actions of the paramedics, who she believes did not fulfil their duties in caring for her daughter.
The Hillsborough County Administrator Mike Merrill, admits the four fire medics that showed up to take care of her didn't do their job correctly, according to ABC Action News. Taking vitals is basic protocol, and Merrill added that it's just common sense.
"The whole conversation as the EMS drivers put my child in my car was that was best for us because we couldn't afford an ambulance," Black said.
"My daughter begged for her life, she begged!"
The four paramedics have been placed on leave following the incident and will face a disciplinary hearing to investigate their actions.
They have claimed they were told by the deputies that Black had only asked for help getting her daughter down three flights of stairs and into her car. For her part, Black hopes the paramedics lose their jobs over her daughter's death.
Galloway had recently earned a degree in behavioral sciences.
Please fill in your e-mail so we can share with you our top stories!