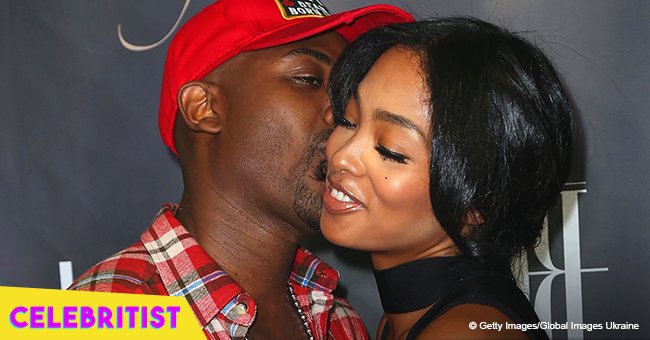 Ray J's baby daughter flaunts adorable smile on the plane with mom in new video

TV personality Princess Love, who is married to Ray J, took to Instagram to share a video of the couple's daughter laughing during her first airplane ride.
The short recording, which was uploaded on July 29, started portraying Melody with her arm straight up and her hand closed in a fist while smiling and looking at her mother.
Princess said that she and her daughter were on a plane and that Mel, short for Melody, was doing 'so good.' The baby then smiled and started moving her arms showing how excited she was.
In the caption, the proud mother set clear that it had been Melody's first time boarding a plane and that her behavior was great. She finished by adding the hashtags 2 Months Old and My Happy Baby.
As soon as Princess uploaded that video, her fans and followers took to the comment section to share their thoughts. One of them was Instagram user @soeboni_, who pointed out that she was an amazing mother.
Apart from that, the user admitted that they loved seeing Princess interacting with Melody as the baby was very beautiful. @canniwade chimed in and said that the girl was such a happy child.
The post was shared a couple of days after Princess took to Instagram to share a video of her daughter 'talking.' In the short recording, Melody was portrayed wearing a pink and white onesie while looking at her mother.
At one point she started babbling, to what Princess replied: 'I know.' Then, the baby said something very similar to 'I love you.' Princess seemed a bit shocked and repeated 'I love you.'
Trying to make sure that she wasn't the only one who heard Melody saying 'I love you,' she asked her fans and followers in the caption: 'Am I trippin [sic] or did she just say I Love You?'
User @co_so504 admitted that Melody did say so and that the first time she babbled she was also trying to say it.
Princess and Ray J have been married since August 2016. They welcomed Melody to the world in May 2018.
Please fill in your e-mail so we can share with you our top stories!