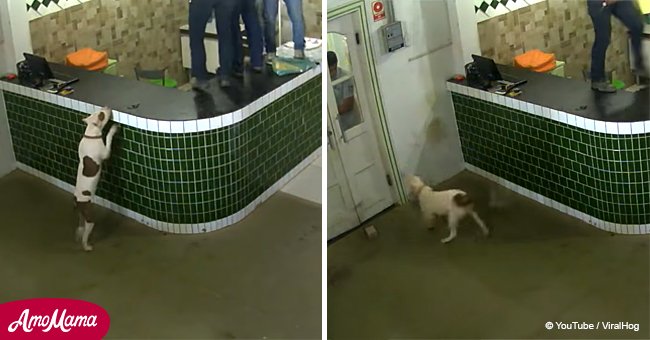 Workers left terrified after friendly pit bull wanders into store
Terrified construction workers run for their lives when they are approached by a pit bull, before realizing that he is a friendly, tail-wagging pet.
The incident took place in Ouro Preto do Oeste, Rodnia, Brazil, on July 17, 2018, and was shared on YouTube.
The clip seems to be taken out of a Charlie Chaplin movie. A dog left grown men terrified as he walks into a restaurant where they were working.
Read more on our Twitter account @amomama_usa.
The hilarious footage, which was captured in Rodnia, begins with a man holding a drill and talking on the phone. He stops in his tracks as he realizes something coming towards them.
The man, in a grey t-shirt and jeans, runs into the side room in a panic. Eventually, other workers notice what is coming for them.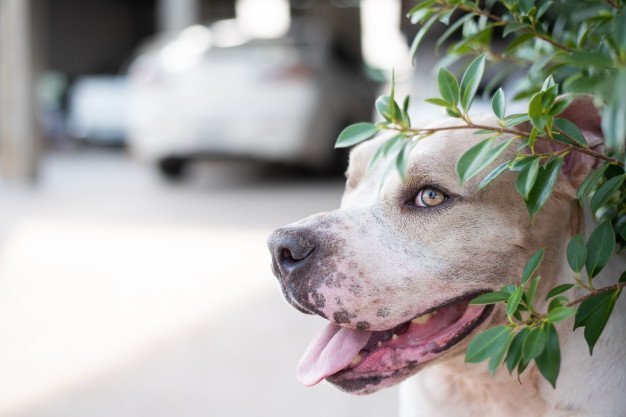 Source: Freepik
Another man on the phone points at the door, which cannot be seen in the video. All the men begin to run helter-skelter, tripping over each other to get to safety.
Some run into the run, while three of the men get behind a tiled countertop.
The dog makes an entrance, running in and sniffing at the side door. It then makes his way around the countertop where the men are standing.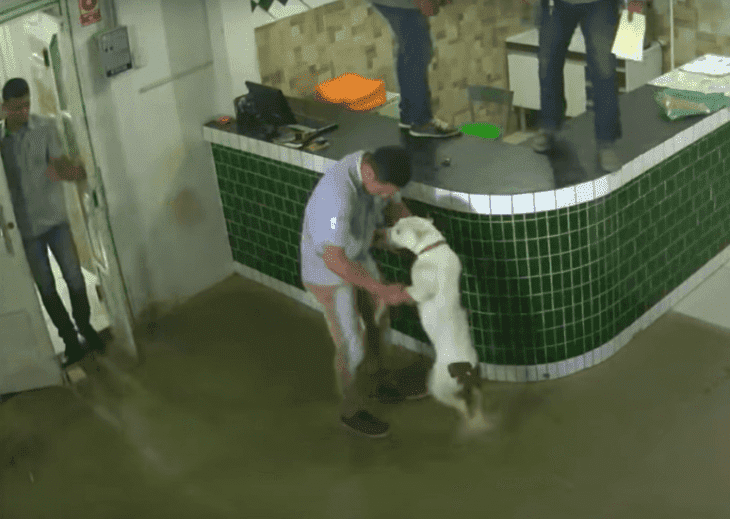 Source: YouTube
The three have no choice but to climb on top of it fearing a playful and enthusiastic dog. They perhaps assumed that he was looking for some flesh,
The pit bull continues to run around the counter wagging its tail, enjoying himself and in a really good mood.
The men realize that it is, in fact, a harmless dog looking for someone to play with. The workers get down, finally realizing that the dog is a friendly one.
The dog assumes that they are playing with him as he sniffs around and wags his tail. The men leave their safe havens and know that they were not under siege by their tormentor.
One by one they begin to play with him, petting him as he jumps around happy to have them around. However, there are still a couple of workers who maintain a safe distance from the pit bull.
The dog could have escaped from a neighbor's house and wanted to play with them, but they weren't ready at first, read the description of the video.
Please fill in your e-mail so we can share with you our top stories!