Here is how 'The Cosby Show' kids look like today
Despite the controversy surrounding its creator and leading character, there's no doubt that "The Cosby Show" was one of the most iconic shows back in the day, and it opened the doors for the majority of its actors in the industry.
'Cosby Show' reruns back on Atlanta-based networkhttps://t.co/L4Esqh0zRK pic.twitter.com/xGQv2lj1eB

— CP24 (@CP24) November 15, 2016
It's been three decades since "The Cosby Show" appeared on our TV screens, and the Huxtable kids grew up in front of our eyes. After the end of the show, some followed the Hollywood path and other stepped away from the spotlight for a while. The not-so-young-cast now has families, businesses, and have built a name of their own in the entertainment industry, take a look.
Sabrina Le Beauf (Sondra Huxtable Tibideaux) 
Maui birthday girl, lovin' life. Thanks to everybody for making it a great day! pic.twitter.com/dOkNCkkQlC

— Sabrina LeBeauf (@SabrinaLeBeauf) March 22, 2017
After giving life to the eldest daughter of the family, Sabrina Le Beauf stepped away from the spotlight for a while. She focused her energy on finishing college and starting her own interior design business. However, her love for acting took her to take on the stage, appearing in productions on and off Broadway, such as "Nora and Delia Ephron's Love," "Loss" and "What I Wore.". She lent her voice to Norma Bindlebeep on "Fatherhood," an animated series loosely based on the Cosby family from 2004 to 2005. She lives in Hawaii.
Lisa Bonet (Denise Huxtable)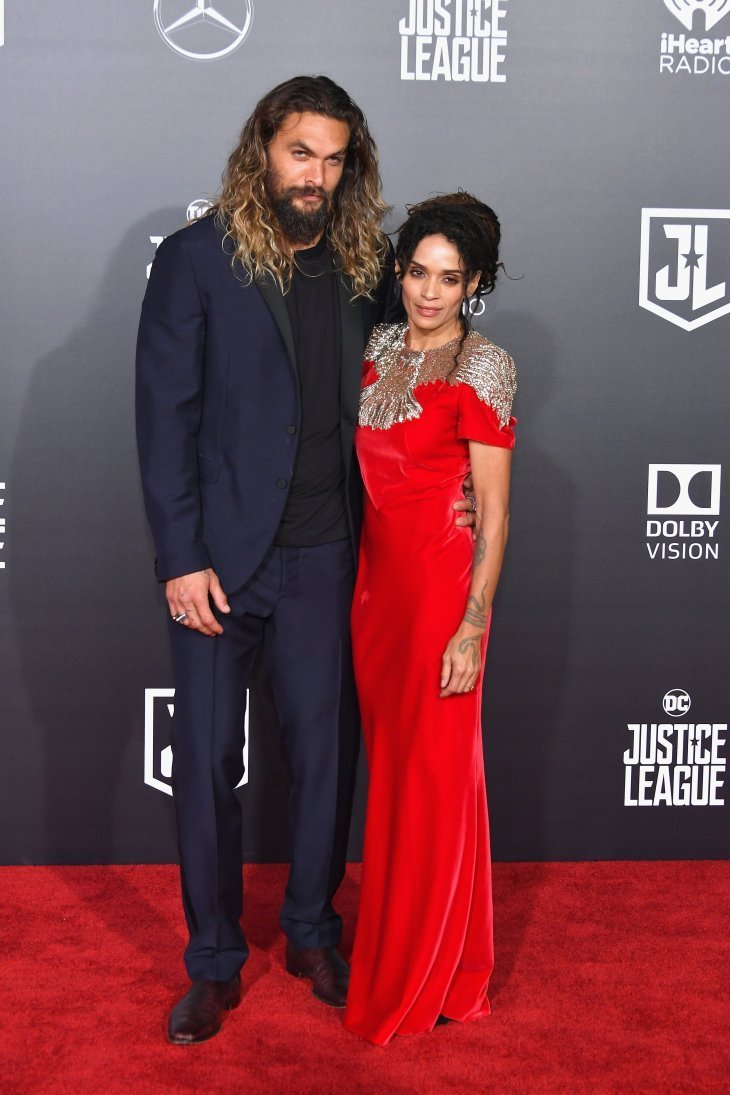 Perhaps one of the most successful Cosby kids, Lisa married Lenny Kravitz, had a daughter with him, divorced, and later on met actor Jason Momoa, with whom she shares two kids and a beautiful marriage.
"A Different World," was created as a spin-off of her Cosby character, and she starred in the series from 1987 to 1989, where she decided to leave the show. She co-starred with Momoa in the TV film "Road to Paloma" and the series "The Red Road." She also appeared on "Life on Mars," "Ray Donovan," and "Drunk History."
Malcolm-Jamal Warner (Theo Huxtable)
Warner didn't limit his abilities to the acting world. He also tried directing, producing, writing and even making music. He co-starred with comedian Eddie Griffin for four years on the UPN sitcom "Malcolm & Eddie." In 2003, Warner released his debut EP  "The Miles Long Mixtape," and in 2007 he released "Love & Other Social Issues."
His acting credits are impressive, as he has made appearances in more than 50 series through his entire career. He's currently portraying recurring roles in series like "Suits," "Ten Days in the Valley," and "The Resident."
Tempestt Bledsoe (Vanessa Huxtable)
My Character Sheriff Hooper in Paranorman, in theaters August 17th...she's no joke! pic.twitter.com/5xx2IGoF

— Tempestt Bledsoe (@TempesttBledsoe) August 5, 2012
She played the third Huxtable daughter, and while she was still a teenager while filming the series, she never stopped studying and she earned a degree in finance from NYU's highly respected Stern School of Business.
Tempestt was the host of her own daytime talk show "The Tempestt Bledsoe Show," from 1995 to 1996, and she later hosted "Clean House" on Style Network as a replacement for Niecy Nash. She also appeared on VH1's "Celebrity Fit Club," "Strong Medicine," and "South of Nowhere."
She gave her voice to Sheriff Hooper in the animated film "ParaNorman." Bledsoe is married to actor Darryl M. Bell, with whom she appeared on "Househusbands of Hollywood."
Keshia Knight Pulliam (Rudy Huxtable)
Once the adorable girl of the family, Keshia has been dealing with a messy divorce and custody battle with former NFL player Ed Hartwell. After the show, Pulliam wasn't that lucky in finding other roles on TV, until she landed one on Tyler Perry's "House of Payne" in 2007. She's now focusing on raising her little daughter, Ella, and devotes some of her time to her podcast "Kandidly Keshia."
Raven-Symone (Olivia Kendall)
While she wasn't one of the central figures of the show, Raven Symone is arguably the most successful of the actresses to have come out of from it. She started her career being a little girl, and afterward, she became a Disney star with the show "That's So Raven." She joined the talk show "The View" for five years and is currently starring in a "That's So Raven" spinoff titled "Raven's Home."
There's no doubt they left their mark on TV with "The Cosby Show," so we're glad to know all of them are doing well these days.