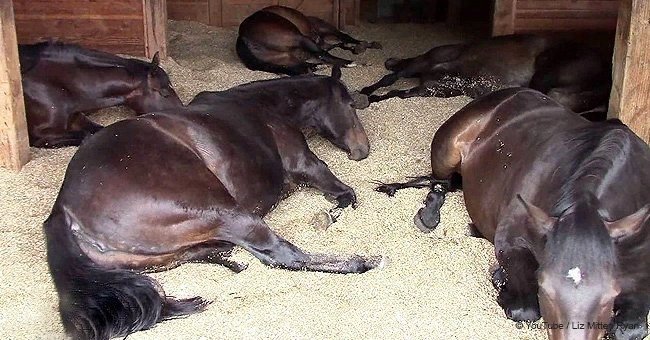 Woman entered a stable and heard horses passing gas - she recorded everything

These horses take their nap time seriously… Or at least they think so, despite the funny video one woman filmed during these horses' nap.
Animal Channel posted a fun silly video that was shared just for fun by a woman who witnessed horses napping in their stables at Equinisity Retreats. The noises these relaxed horses make will put a smile on your face!
We at AmoMama totally agree with most of the people that horses are stunning animals who symbolize freedom, speed, and wisdom. These horses are taking their little vacation from being extra gracious and studly.
Close your eyes and imagine a horse. How do you see it? Is it a tall beautiful animal with shiny fur, wise eyes and strong muscles? Yes, we have the same picture in our mind. Horses are associated with grace, freedom and beauty!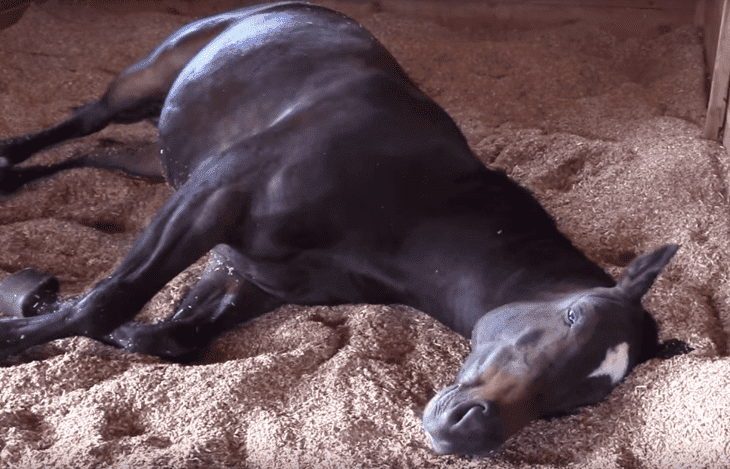 Source: Youtube/ Liz Mitten Ryan
People say that horses heal people from mental illnesses and various disorders. These wonderful calm animals make people relaxed and respectful around them. Some people say that horses can see things we don't see with our eyes - they have a great intuition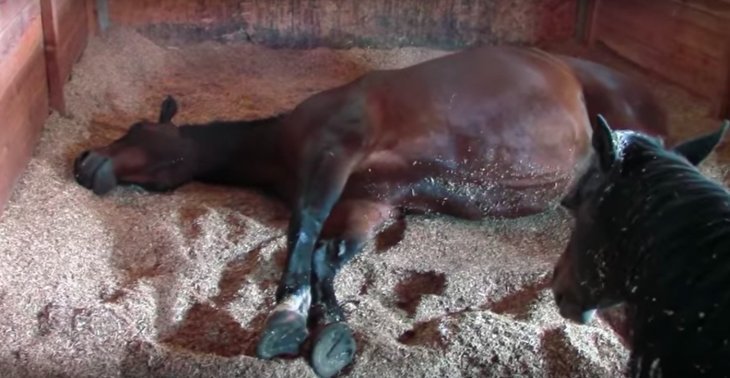 Source: Youtube/ Liz Mitten Ryan
There is something spiritual about these wonderful creatures that helps us to realise bigger things and become aware.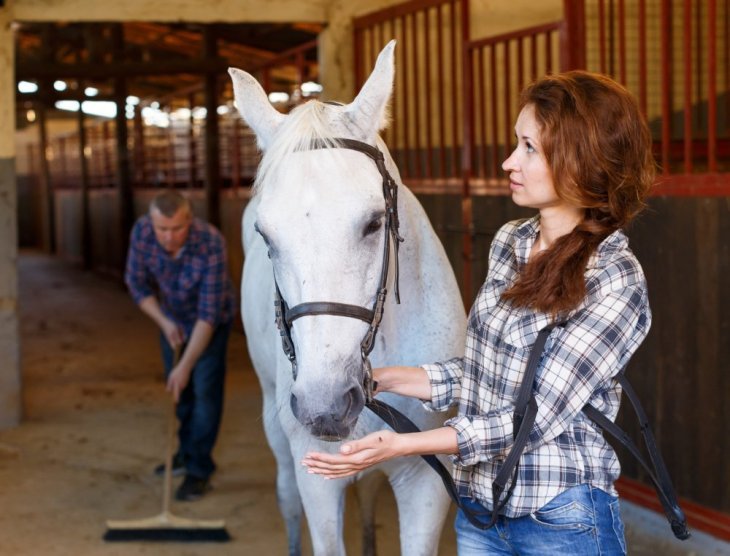 Source: Shutterstock
Equinisity Retreats which is situated in Canada is sometimes called "transformational vortex." This place is a temple of therapy for people who come here to meditate and interact with horses. Feeling their might inspired our minds and wakes up feelings hid deep inside of our souls.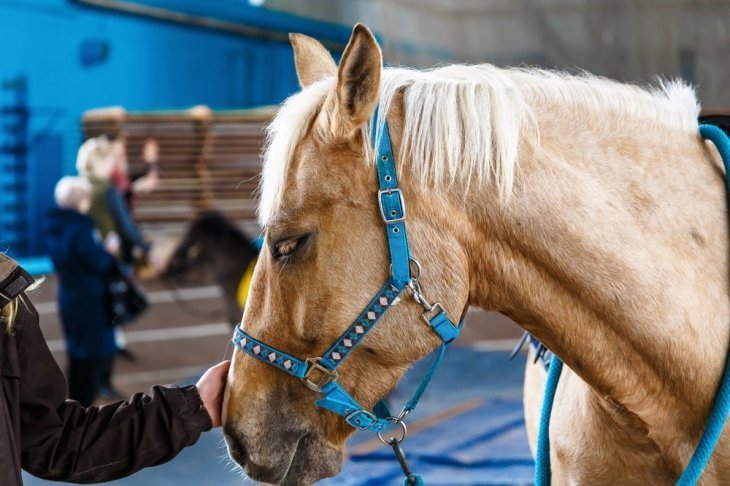 Source: Shutterstock
Ryan is a woman who comes to Equinisity Retreats a lot, and, as a joke, she filmed and posted a video that shows these stunning animals from a silly side.
It is hard to be gracious, beautiful and serious all the time. Who would know it better than these wonderful horses from Equinisity Retreats? On this video you can see how these animals literally "get loose" during their nap time. You can see horses laying around rolling on the floor completely relaxed, making farting noises that makes them look absolutely adorable! They are breathing deeply and just doing what they feel like, not being ashamed of their beautiful nature. Watch this video that will put a smile on your face!
Source: YouTube / Liz Mitten Ryan
Ryan says that it is absolutely hilarious watching these wonderful horses being kids and enjoying their nap time like this.
"This video is just for fun and to show how relaxed and happy these horses are. They will comfortably lie down and sleep with a barn full of visitors because they are loved and safe."
This amazing story proves that even though we can be serious and busy, there is always time for a little laugh and doing what you want to do. Horses from Equinisity Retreats just enjoy their time!
This fun video is a little lesson that we should feel ourselves, and love our bodies and our minds. Watching animals we can learn a lot, it is important to notice little secrets animals have.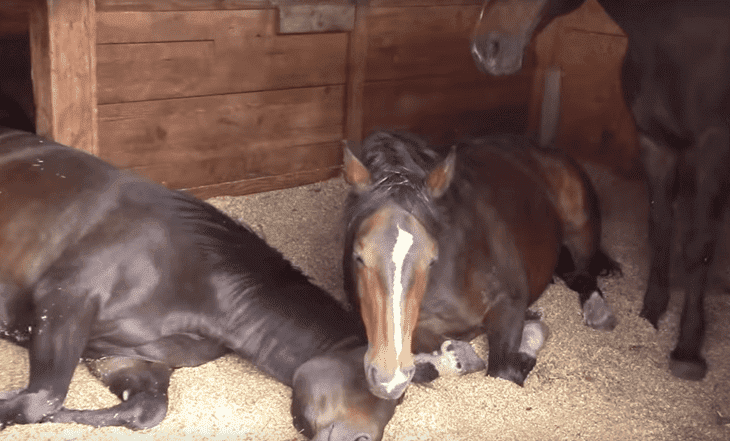 Source: Youtube/ Liz Mitten Ryan
We at AmoMama are happy that Ryan shared this fun video of horses' relax time. We hope you can find humor in it and smile with us too! Horses are beautiful and animals who have so many interesting sides!
If you liked this story, please share it with your friends.
Please fill in your e-mail so we can share with you our top stories!