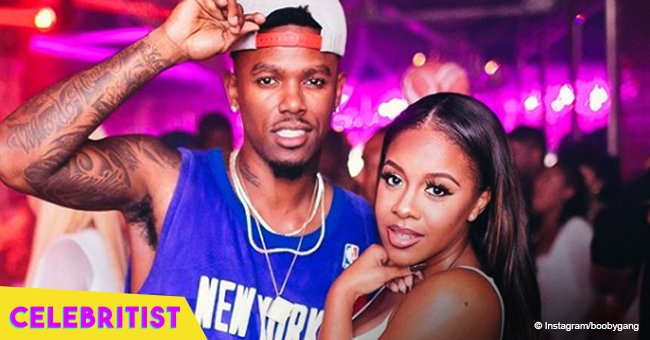 Keyshia Cole & Booby Gibson's son is all grown up in video from his own show
In the typical millennial way, Daniel Hiram Gibson Jr. has decided to create his own YouTube channel to start his own show. Proud mother Keyshia Cole made sure to advertise her son's channel, posting a sneak peek on Instagram.
8-year-old DJ seems to be preparing himself for the entertainment industry as early as now, familiarizing himself with the attention that he is supposed to get from the YouTube channel that he created for his videos.
Keyshia Cole and Daniel Gibson were married from 2011 to 2017, shocking the world with the announcement of their split last year. According to Hollywood Life, rumors started swirling of the couple's separation back in 2014, but it was only six years after their marriage that the "Love and Hip Hop: Hollywood" star finally called it quits.
Keyshia and her former NBA star Daniel "Booby" Gibson filed for divorce in September 2017, citing irreconcilable differences in the paperwork. However, they were rumored to have been separated since 2014. While this is the case, there seems to be no problem between the two with regards to custody issues of their child, as they requested for joint legal and physical custody of their only child.
Like any responsible parent, Keyshia has been trying to focus on the wellbeing of her son, making sure he is able to do whatever it is that makes him happy. In DJ's case, it's creating videos on YouTube about anything under the sun.
His first video was entitled "The Daniel Gibson Jr Show, Ep 1", which was an adorable homemade video that featured the little boy playing around with the camera. He made sure to introduce himself and start things off with a giveaway. The giveaway episode, of course, featured him narrating a set of toys that were set to be given to some of his lucky viewers.
Now that DJ is starting to create his social media presence, it is only a matter of time before his reality TV star mother brings him along to work and who knows, maybe the two of them will land their own reality TV show in the future given their interesting lives and their charisma and enthusiasm towards being in front of the camera.
Please fill in your e-mail so we can share with you our top stories!