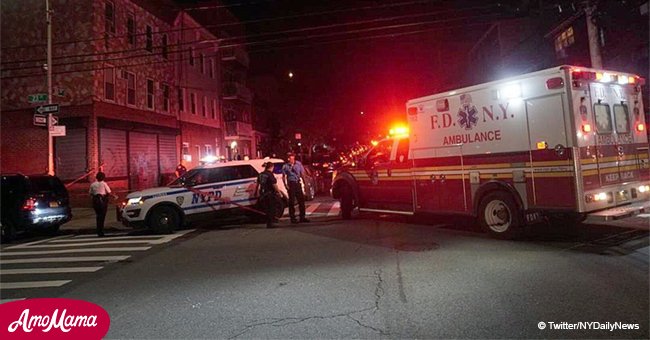 5-year-old boy among four victims in apparent murder-suicide shooting
Five victims of a shooting in Astoria yesterday, including a 5-year-old boy, one man, and two women, were pronounced dead at the scene.
Police released a preliminary statement from the scene of the crime and confirmed that all victims appear to have been killed by gunshot wounds. The story is still developing.
Detective Dermot Shea couldn't say for certain if it was a murder-suicide shooting and said: "We don't lean either way but that is something certainly that we will look too."
He added that his team will "take the evidence wherever it leads us," and explained that the scene is still being investigated. Read more on our Twitter, @amomama_usa.
"We don't want to leave any stone unturned. [...] At this point in time we still have medical examiners on the scene."
NYPD Chief of Detectives Dermot Shea, Facebook/PIX11, July 31, 2018.
The victims were found dead on the first floor inside the eight-unit building on 30th Drive. A gun was located in the building as well and the man's throat was slashed
It was later revealed that the 5-year-old boy's body was found in the living room while the adults' bodies were found nearby.
Officers couldn't confirm if the victims were related and it is assumed that the man killed the child and the women before committing suicide
One victim has been identified but authorities but the information cannot be released while the investigation is in process.
In other news, five family members from Robstown, Texas, lost their lives when Richard Starry killed his father and stepmother at a nursing home.
It was later discovered that the murdered couple's adoptive 13-year-old son and Starry's stepbrother was also killed.
To learn more, read 5 relatives killed in an apparent murder-suicide, including elderly couple and 13-year-old.
Please fill in your e-mail so we can share with you our top stories!