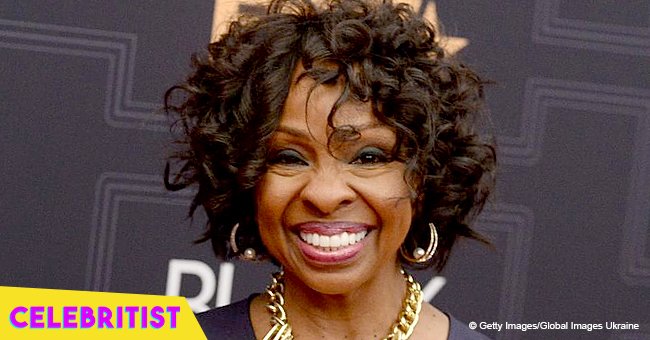 Gladys Knight stuns in embellished, lilac jacket after addressing plastic surgery rumors
Gladys Knight wows once again in a recent photo taken during her show. The singer recently addressed plastic surgery rumors after she showed up in at another event with a youthful glow. The real story behind her amazing transformation was revealed.
She may have been recently hounded by speculations of plastic surgery which she has since addressed, but Gladys Knight proves life goes on as she continues to stun in her latest appearance during a recent show.
The 73-year-old singing star appeared to be belting out a high note in a photo she shared where she's also fabulously dressed in an embellished lilac jacket. The 'Empress of Soul' as she's popularly known, was also fully made-up and glowing, the same reason she was speculated to have undergone the knife a few months back.
It can be recalled Gladys caught quite a stir months back when she attended Clive Davis' pre-Grammy party looking divine and so much younger. Many believed the singer had undergone surgery as fans compared a recent photo of hers to her glammed up look.
Turns out, as Gladys later set the record straight, her amazing transformation had nothing to do with plastic surgery and everything to do with an expert team of make-up artist. In an Instagram post the singer shared to shut down plastic surgery rumors, Gladys revealed the secret to her recent glow. First off, she expressed feeling like she "won a gold medal" with all the compliments she's been receiving – never mind that it also came with false claims of surgery. Then Gladys revealed what really keeps her young, starting off with her "God-given genes and clean living." She mentions tennis as her sport of choice to keep her fit and says she's trying to be as good as tennis champs Serena and Venus Williams.
Explaining her controversial transformation during the pre-Grammy party, Gladys credits her husband William McDowell who happens to have an eye for style and fashion. She reveals,
"I have the best glam squad and team that keeps me looking fresh and on point. My husband William @fortuneandmind has an eye for fashion and helps me with the majority of my looks. I think he missed his calling as a stylist."
Furthermore, Gladys credited each member of her glam squad, including her hairstylist Tre, her makeup artist Kayla, and even her friend who travels a lot with her, Ms. Blondie.
As further proof of her surgery-free transformation, her husband even shared receipts from her glam team along with a video of how Gladys transformed from having no makeup to her fabulous look. Here's that video that reveals the step-by-step process that led to Gladys' youthful looking appearance.
Please fill in your e-mail so we can share with you our top stories!