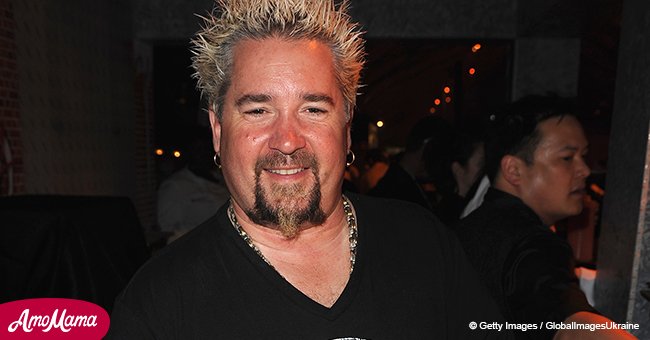 Guy Fieri is opening a new Disney World restaurant and it looks great

The 'Magic Kingdom' will soon be a home for the 'Chicken Guy!,' a restaurant by Food Network star Guy Fieri.
Walt Disney World announced on Wednesday that the theme park will make an addition to their restaurants with Guy Fieri's 'Chicken Guy!' at Disney Springs located in Orlando.
The place will serve as an original flagship of what is supposed to be a chain that offers its customers chicken in all its forms; fried, grilled, as a salad or in a sandwich.
The restaurant will also offer 22 different types of sauces. On such unique sauce is known as the 'donkey sauce.' A designated 'sauce slinger' would roam across the tables and possess a holster full of condiments.
Read more about on Guy Fieri our Twitter account @amomama_usa.
Chicken Guy! is set to offer more than the regular dishes made using chicken. The chain will offer SMC i.e. 'Super Melty Cheese' on fries and 'Mac Daddy Mac 'n' Cheese' as side dishes.
Guy's new chain will not compromise on flavor with their signature desserts known as 'Flavortown Frozen Treats' like cinnamon apple soft serve and double mint.
The shopping and dining hub offers fans of the franchise a taste of its unique experience without the need to enter the parks. Disney Springs has witnessed quite a few celebrity-driven restaurants in the recent past.
The place has seen dining enterprises from the likes of Rick Bayless, Art Smith, and Masaharu Morimoto. According to People, the popular chef from D.C., Josè Andrès, will also be a part of this trend.
However, Fieri's 'Chicken Guy!' will still be a unique experience compared to the aforementioned famous personalities. Fieri will be offering a straightforward counter service to all his customers.
Fieri has a strong partnership with Robert Earl, who founded the Planet Hollywood restaurants. The pair recently teamed up to renew the menu for the chain in 2017.
Fieri shared that he was stoked to work with Earl to build the Chicken Guy! He promised his fans that the restaurant was the 'real deal' and that the 'sauce game was on point,' according to People.
Please fill in your e-mail so we can share with you our top stories!