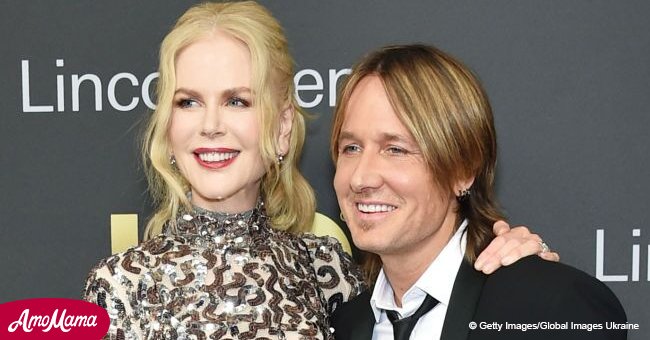 Nicole Kidman and Keith Urban to sell their home for a huge profit

Nicole Kidman and Keith Urban listed their home for $3.45 million.
The property, which was listed last winter, rests along a winding road about a half hour outside of bustling Music City, according to Pop Culture.
In 2007, Nicole and Keith, who celebrated 12 years of marriage together recently, brought the Franklin, Tennessee property for $2.45 million and now they're selling it for $3.45 million.
The listing agents said that the home underwent some major improvements.
An agent dubbed the property as "renovated and expanded" on the real estate site, French King.
LANDSCAPE: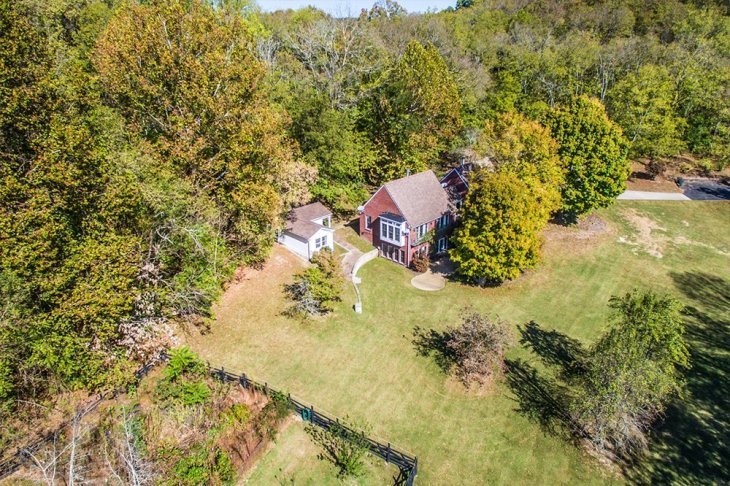 Source: Trulia
The 5,086-square foot red brick home and guest house sit on a 35.73-acre lot. There's a garden, barn, and sand volleyball court in the ground.
FRONT ROOM: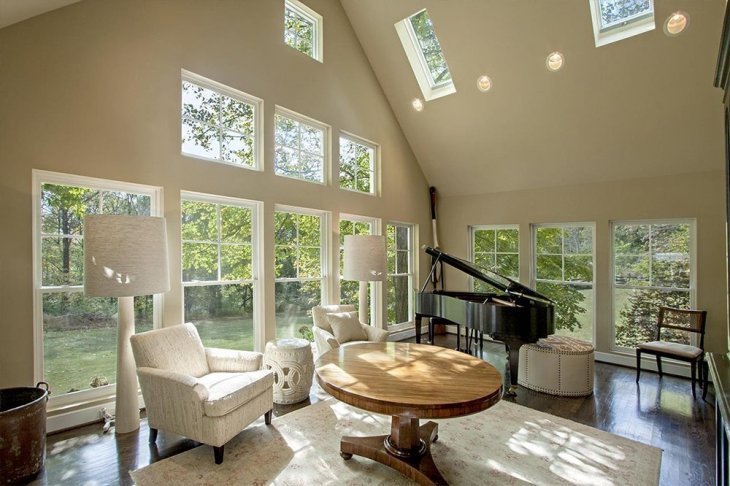 Source: Trulia
The interior of the home is dolled up in a luxe rustic style. Most of the walls are covered with beige paint.
A piano sits in the corner of the window-paneled space in the front room.
LIVING ROOM: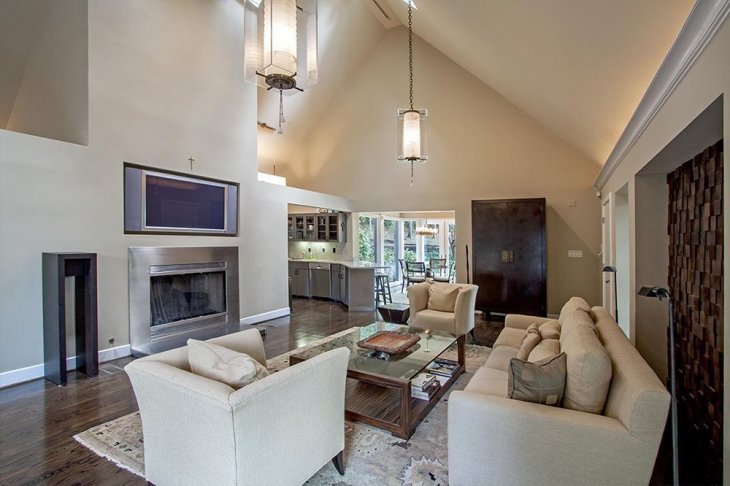 Source: Trulia
The living room has a vaulted ceiling, hanging accent lights, and stainless steel-clad fireplace.
MASTER BEDROOM: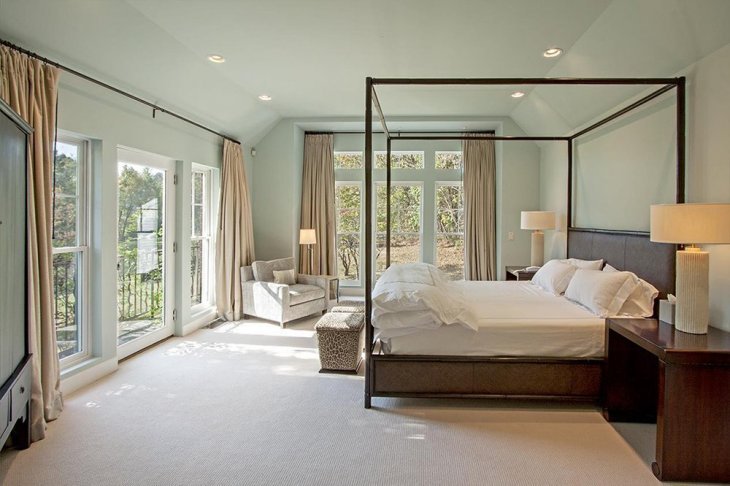 Source: Trulia
The master bedroom is made complete with the tall bed frame. In total, the property has four bedrooms.
MASTER BATHROOM: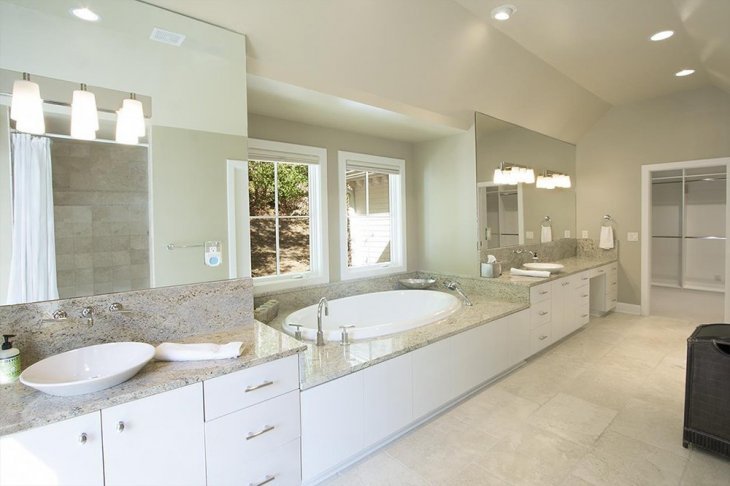 Source: Trulia
A his-and-hers bathroom this wild seems fitting for a couple. The home has four bathrooms in total.
HOME GYM: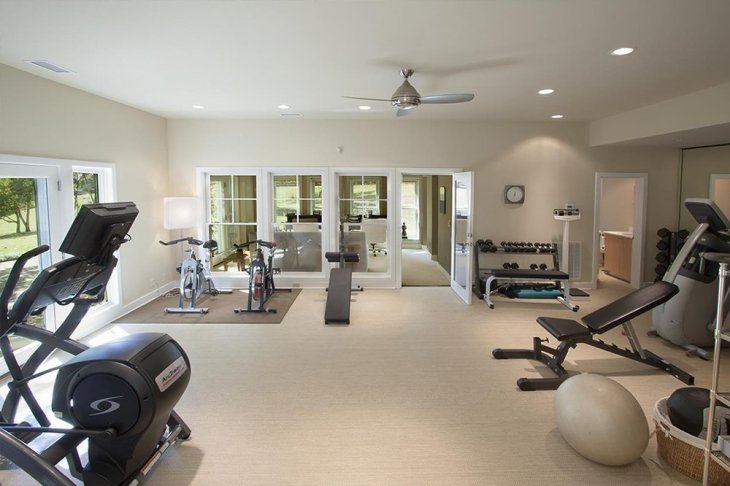 Source: Trulia
There's a private fitness center on the lower level of the home.
KITCHEN/DINING ROOM: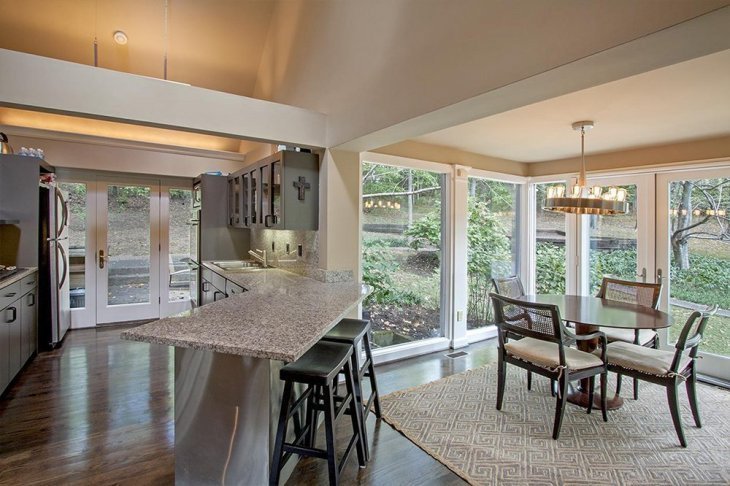 Source: Trulia
Both the kitchen and dining room have windows and doors leading out the wooded property.
The kitchen is equipped with rustic grey cabinets and stainless steel appliances.
DOUBLE OFFICE: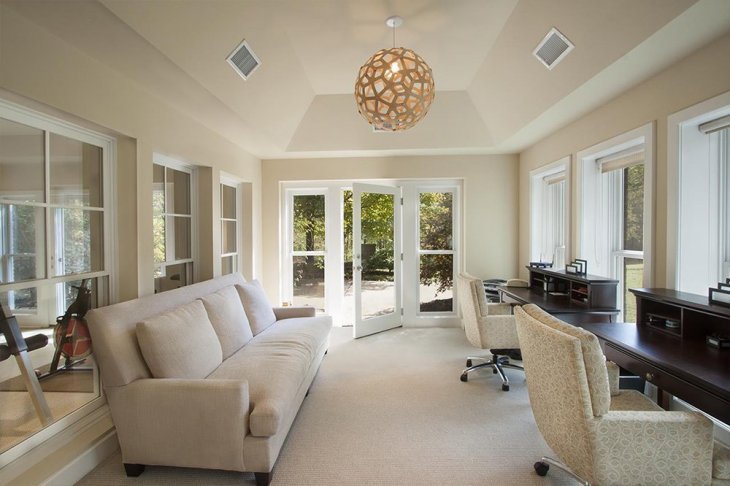 Source: Trulia
The office houses two identical desks, which face the sprawling woods.
MASTER SITTING ROOM: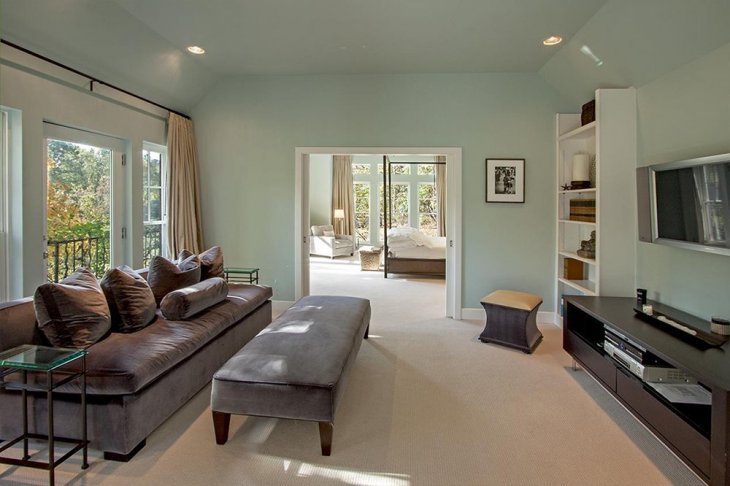 Source: Trulia
The sitting room, which is on the upper level of the home, is just ahead of the master bedroom. The room overlooks the property's grand trees and greenery. It's also one of the only room painted with a color.
Please fill in your e-mail so we can share with you our top stories!