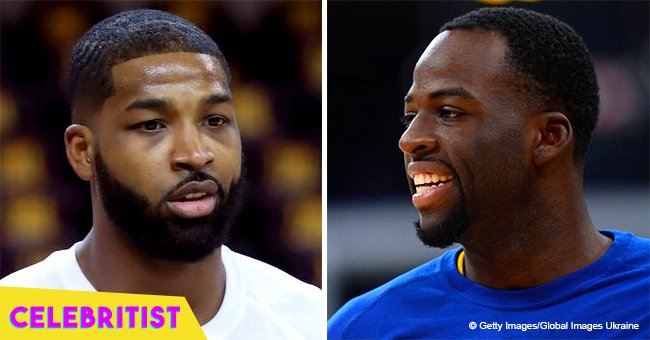 Tristan Thompson reportedly gets into fight with 'Warriors' star Draymond Green at LA club
It seems the two NBA stars were not ready to put their NBA Finals issue behind them after they got into a feud at an LA club.
Earlier this month, Tristan Thompson and Draymond Green got into a huge fight inside the LA nightspot Delilah, as multiple sources have shared with Bossip. Both basketball players were at the club for a private party after the ESPY Awards last July 18, and it seems Thompson punched Green in the face following their on-court mess.
Of course, it was none other than LeBron James and Kevin Durant who had to break up the fight, trying to get the two of them to stop causing a commotion. However, a while after the incident, James reportedly had enough and left the party.
Fox Sports reported Jason McIntyre confirmed the incident on Twitter and gave a rundown of what had actually really happened on that day.
Based on the Fox reporter's story, it was actually Cleveland Cavalier center Tristan Thompson who started the fight, after he voluntarily punched Warriors star Draymond Green when he approached him at the party. Draymond's intention was allegedly to apologize for the on-court altercation they had during Game 1 of the Finals, but Tristan just wasn't having it.
Although neither Tristan nor Draymond ended up getting seriously injured, the fight caused quite the stir in the invite-only bash and has had people from the outside wondering about what had really happened in the club.
Game 1 of the Finals was a terrible game for Thompson, who was thrown out of the game and was later on suspended from the next game. This was a huge bump in the road for the Cleveland Cavaliers, as Tristan is one of the consistent players on their starting five line-ups. Eventually, their underperformance in the NBA conference finals has caused them the championship, and the Warriors swept the games and won them another championship ring.
Please fill in your e-mail so we can share with you our top stories!