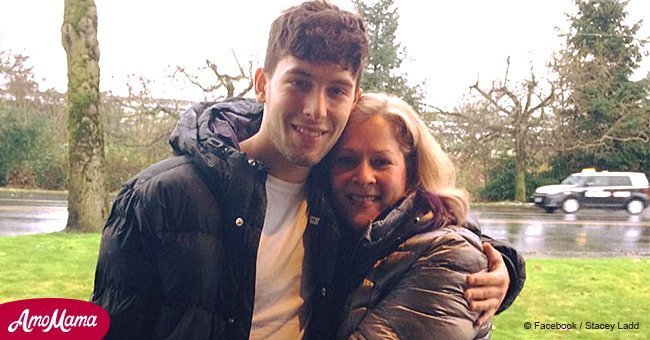 Mom shares painful story about son's battle with drug addiction
A single mother with two young sons recounted her journey as the mother of an addict.
A mother from Oregon shared the struggles of dealing with a child who is an addict. She documented her story in a heartbreaking essay on Love What Matters.
In her story, the mother shared how she was very open with her sons throughout her life, worked long jobs to support her sons independently, and thought that she had raised two strong independent and morally upright citizens.
She was immensely shocked when she found out that her elder son had started dabbling in hard drugs at a young age of seventeen.
Read more heartbreaking stories about drug abuse and other vices on our Twitter account.
For any parent, their children are the center of the world. Everything they do or plan to do revolves around their offsprings.
When one of the children gets trapped in the cycle of addiction, the parent can feel like the biggest failure in the world.
When any person starts taking drugs or becomes an addict of any kind, it is not only themselves that they put in trouble. Their loved ones are hugely affected in the same way, and the mother made a point to put it into perspective.
Relatives, brother, and the mother tried with all their love and affection, to get her son to stop. Although he did show signs of recovery, he went back to square one in just one week.
This mother lost her family, loving relationships, job opportunities and even her younger son, to her uphill battle against addiction, and yet she cannot let him go.
She shared in her essay that it crushed her when she tried numerous ways to help her son out of the addiction but somehow managed to enable him in some way or the other.
It was a never-ending cycle of abuse, which couldn't be stopped. She believed that she may have isolated herself from other people, but couldn't stop going in pursuit of the best of her son.
Please fill in your e-mail so we can share with you our top stories!