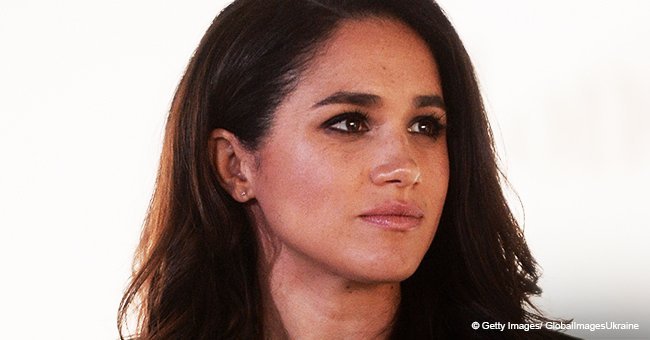 Meghan Markle mocked by cruel internet users over 'spidery and 'ugly' feet
The Duchess of Sussex has a keen sense of style and an impressive shoe collection. However, netizens have found something else to criticize: her feet!
Since marrying Prince Harry, Meghan has swopped her sneakers and flip-flops for high heels, but a few photos from her days as a single actress has since gone viral, and the critics have been harsh.
Instead of focusing on the ways that the Duchess is challenging Royal protocol for the better, internet trolls are focusing on how Meghan's second toe is longer than the others.
The Duchess has immersed herself in public affairs and raised awareness for causes close to her heart, yet social media users are using their time to mock her feet.
Read more on our Twitter, @amomama_usa.
A Twitter user known only as Betty Boop, shared a photo of Meghan sitting in a barber's chair and holding shopping bags in one hand. Cream-colored sandals adorned her feet.
In the caption, Betty Boop said Meghan should 'never wear sandals again.' She advised the Duchess to chose 'footwear to cover those ugly, spidery, bunion-ridden feet.'
Jerzy DeWille wanted to know if Prince was 'blind or something' but a user known as Joanne Ostle countered that by saying people can be 'so small minded in such a big world.'
Sean, also known as The Pro Sportsman, told the critics to grow up, while fan page HRH Megh responded: 'What boring life you must live worried about another person's feet.'
Prince Harry announced their relationship in October 2017 and Meghan moved to London in December when her contract with the TV show Suits came to an end.
The couple exchanged vows back in May and Meghan has been adapting into the Royal life, even it may be at the expense of her family.
Her father claims that he hasn't spoken to Meghan since May. Read more about his concerns in "Thomas Markle claims daughter is terrified: 'I know her smile.'"
Please fill in your e-mail so we can share with you our top stories!