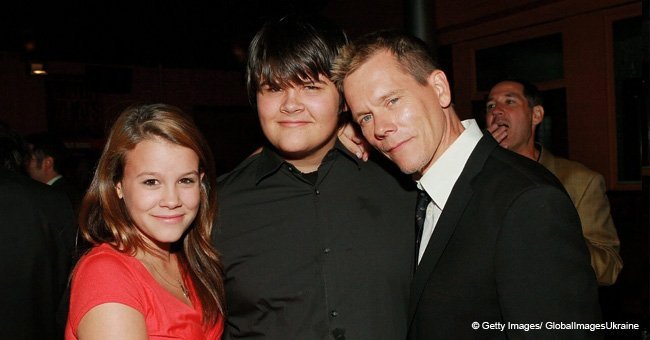 Remember Kevin Bacon and Kyra Sedgwick's son Travis? He has changed beyond recognition
Travis Bacon attended a red carpet event with his parents at the special screening of a movie and fans had trouble recognizing him as the young boy they remember.
Kevin Bacon and Kyra Sedgwick, along with their adult son, Travis Bacon, attended the screening of Story of a Girl in New York, as reported by Closer Weekly.
The trio attended a screening of the Lifetime original movie which stars Kevin and was directed by his wife. Though Sosie Bacon, the couple's daughter, has a small part in the film, she didn't join her parents and sibling on the NYC red carpet.
Read more on our Twitter account @amomama_usa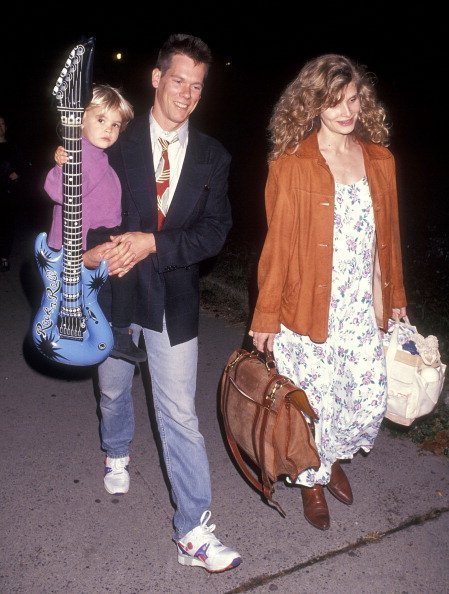 Source: Getty images
No longer a child in his father's arms, the 29-year-old Travis was seen at the event held on July 17, 2017, wearing a monochromatic black outfit perfectly coordinated with his parents' matching ensembles.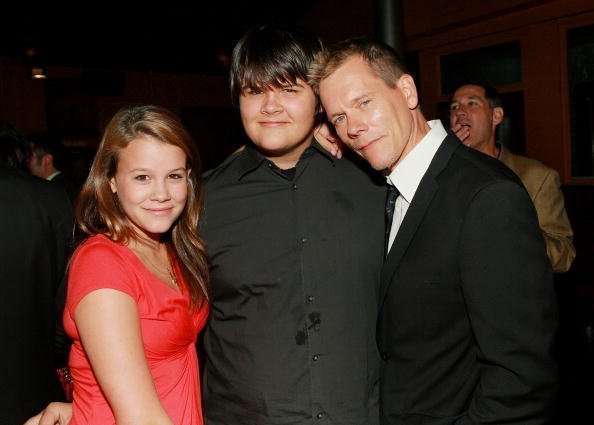 Source: Getty images
The 60-year-old Kevin Bacon and 52-year-old Kyra Sedgwick tied the knot in 1988. They welcomed their eldest child Travis Bacon in 1989 and had their daughter Sosie Bacon in 1992.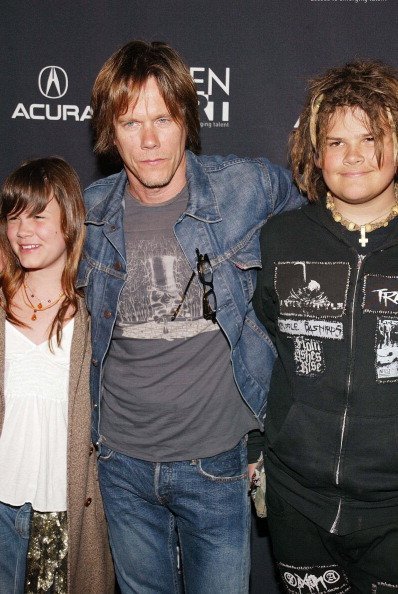 Source: Getty images
In a recent interview with Closer Weekly, Kevin said that the proudest accomplishment of his life is his children
'Being a parent [means] bringing them up and trying to teach them and have them learn by example to be good, decent, compassionate, hardworking people.'
Kevin Bacon, Closer Weekly, May 31, 2017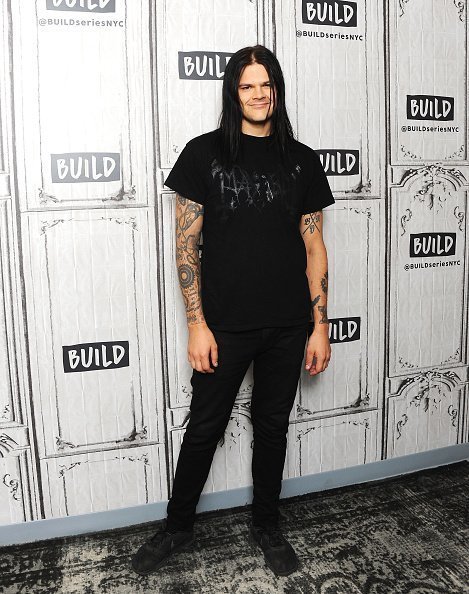 Source: Getty images
He also said that their children are independent. In fact, their son refused to let Kevin teach him how to ride a bike or how to swim. The children never came to them for advice or help.
Kevin revealed that both he and his wife never force their own views on their children.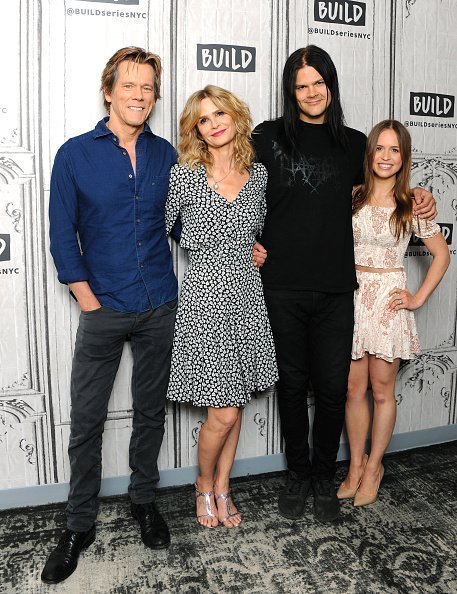 Source: Getty images
Though Kevin and Kyra tried to shield their children from the Hollywood spotlight during their upbringing, ultimately, both Travis and Sosie are now working in the industry. Travis is a musician and Sosie is an actress.
Since Sosie has become an actress, Kevin can talk about acting and the industry with his daughter. Her foray into the movie industry has opened a new line of communication for them.
Please fill in your e-mail so we can share with you our top stories!