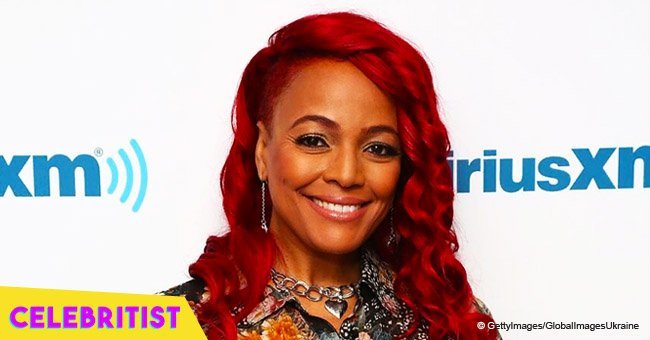 Kim Fields has a gorgeous sister who is also a successful actress
- Talent runs in the Fields family and Kim, her sister Alexis and her mother Chip are the living proof of that.
- Alexis Fields, the younger daughter of the family, is remembered for her roles in 'Sister, Sister' and 'Kenan & Kel' but she's all grown up now.
Celebritist learned from I Love Old School Music that Alexis, who's now away from the spotlight, has her own family and she's looking more gorgeous than ever.
Alexis Fields grew up in a family where acting was the number one option for a career. Her mother is the famous Chip Fields, who's not just an actress but also a singer, director, and consultant better known for her role as Lynette Gordon in 'Good Days.'
Her sister, Kim Fields, is also a renowned actress that has been in at least thirty films and series throughout her career.
She joined the cast of 'Real Housewives of Atlanta' for its 8th season and she was also a contestant in the 22nd season of 'Dancing With The Stars'.
Alexis, on the other hand, made her acting debut when she joined the cast of 'Roc' as Sheila Hendricks, and even though her performance was acclaimed by the critics the storyline of her character was deemed as 'disturbing.'
After that, she had a small role in the series 'The Secret World of Alex Mack,' and in 1998 she joined the cast of 'Sister, Sister.'
She's also known for her character Sharla Morrison in the series 'Kenan & Kel.'
Alexis got her first major role in a film in 2001 when she got a part in 'House Party 4: Down to the Last Minute.'
Fields made some small appearances in other series through the years until 2006 when she got married to Kevin Jackson.
They have two kids together and Alexis is now a dedicated mother that keeps in shape and is proud of her family, always hyping her sister's projects and posting photos with Kim or Chip every time she gets the chance to see them.
Her Instagram account is a mix of sexy photos of her incredible body and little glimpses of her daily life with her kids and husband.
Alexis also shares lots of empowering messages for her female followers and she's all about body positivity and embracing beauty with all its imperfections.
We're glad to see that Alexis has grown up to become an exemplary woman that's a mother and wife without losing her essence.
What do you think of Alexis' change?
Source:
I Love Old School Music
Please fill in your e-mail so we can share with you our top stories!