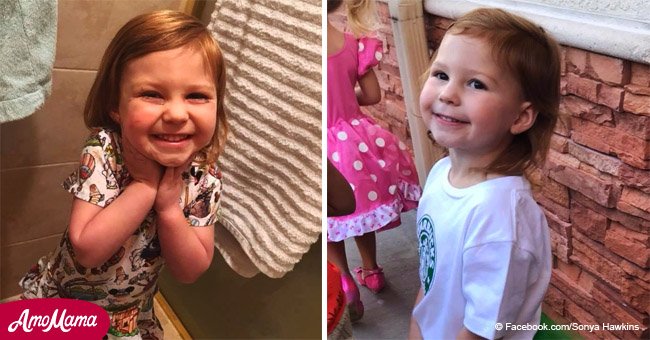 Woman's daughter drowned and grieving mom tells parents how quickly it can happen
After losing her daughter, 3-year-old Isla Saylor Hawkins, Sonya Hawkins and her husband Jay decided to share the story of Isla's drowning incident that took place in April.
Sonya shared the details of her daughter's death on Facebook and hoped that it made parents aware of how quickly children are prone to a water-related accident.
Isla was playing with her brother near the pool when the incident took place on April 22. Sonya said that Isla must have slipped near the pool, hurt her head, and fell in the pool.
She shared that if a child gets unconscious and falls into the water, it takes only 20-30 seconds for them to drown.
Read more about Isla Hawkins on our Twitter account @amomama_usa.
Sonya revealed that she had taken her eyes off Isla for a few moments and was making macaroni and cheese for her children. Isla had come out of the pool and was not swimming.
Sonya's son, Finn, asked her to come out. Since Finn had autism, Sonya could not grasp from his call if the situation was urgent.
She believed that it was just like any other time when her children called her outside and replied by saying, 'just a minute.' Sonya expressed that she wished to go back in time and get outside as soon as Finn asked her.
"Isla didn't drown because she couldn't swim. Isla drowned because she was unattended and slipped fell and hit her head."
Sonya Hawkins, Facebook, 10 July 2018
Sonya and Jay believed that they took every precaution in terms of their children's safety. They had a high bolt lock, they posted pools rules, and they instructed their children to not go near the pool without permission.
The couple believes that their unforeseen tragedy can help other parents to stay vigilant of any dangers to the safety of their children.
Please fill in your e-mail so we can share with you our top stories!