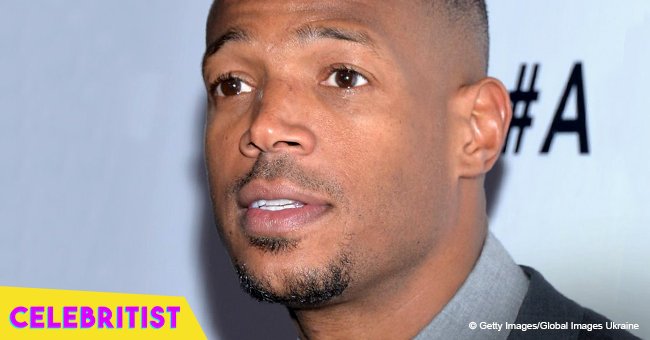 Marlon Wayans shares rare photo of his father, proving their uncanny resemblance

Marlon Wayans shares a photo of his father whose expression speaks of disgust over something his son says. The youngest of 10 children from humble beginnings, Marlon credits his old man for keeping his family close to this day.
Marlon Wayans may be one of the more popular comedians today but he's always credited his family for the support and inspiration he draws from them to achieve success in his work. In fact, his stand-up comedy spiels often shed light on how close-knit his family is.
During a two-night stand in Manhattan earlier this year, Marlon revealed it was his father, Howell Wayans who kept his family close.
"We're all tight in our family. That's how we were raised. Our father made us into men. We had to work for it. I love my father."
That love still resonates in Marlon's social media where he recently featured his old man who looks so much like him. The comedian appeared to be having a drink with his dad who was photographed dressed in a gray coat and a blue undershirt with a black cap on his head. He had a strange facial expression which Marlon later explained in his caption.
"I told my dad a bottle of vodka cost 500$in the clubs... and this look of disgust was his reaction"
Howell's reaction is one of disbelief especially because he hails from humble beginnings. A supermarket manager married to a wife who was a homemaker, it was a struggle for Howell to rear all his 10 children crammed into a small apartment in the Fulton housing projects on the West Side of Manhattan. Marlon even described him as an "entre-poor-neur."
But with Marlon's brother Keenan Ivory's success in Hollywood, it paved the way for other members of the family to shine, including Marlon and his two other brothers, Damon and Shawn. In the early 90's, the siblings starred alongside each other in the comedy sketch show 'In Living Color.' Shawn and Marlon later headlined their own sitcom, 'The Wayan Bros.' They also hosted the 2000 MTV Music Awards and starred in the film 'White Chicks' in 2004.
Today, the brothers are independently successful while leaning on each other and the rest of their family for continued support and inspiration. They remain close despite everyone divided between coasts. According to Marlon, they all get together at least three or four times a year apart from the frequent gatherings among those who live in the East Coast and those who live on the West Coast. And of course, Howell continues to be the force that keeps them together.
Please fill in your e-mail so we can share with you our top stories!