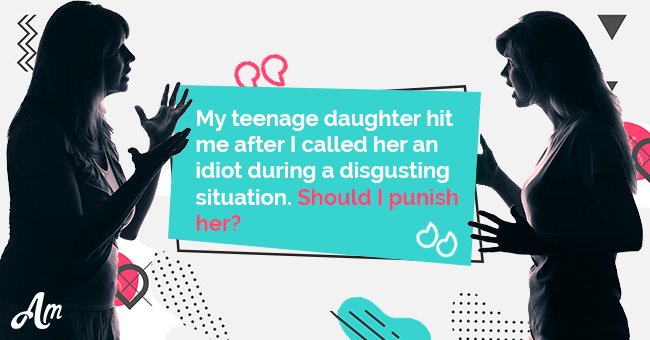 My teenage daughter hit me after I called her an idiot during a disgusting situation. Should I punish her?

Dear AmoMama,
My teenage daughter has turned my whole family against me, and she was the one who did wrong.
I've always brought my children up to be Godfearing and respectable, and I run a tight ship with no help from my husband who is a soft sinful man.
In May my daughter was invited to the Prom by some repulsive boy she has been mooning over ( I read it in her diary) and of course, I said she would NOT go.
My husband interfered and that is what started this whole thing. He said that she was going and he gave her money for a dress. I told her she wasn't shopping on her own, so I went with her to this dress shop where all the girls from her school were buying theirs.
The saleswoman was this cheap looking over made-up woman who started gushing about my daughter's beautiful skin and hair, and how she has such a perfect figure.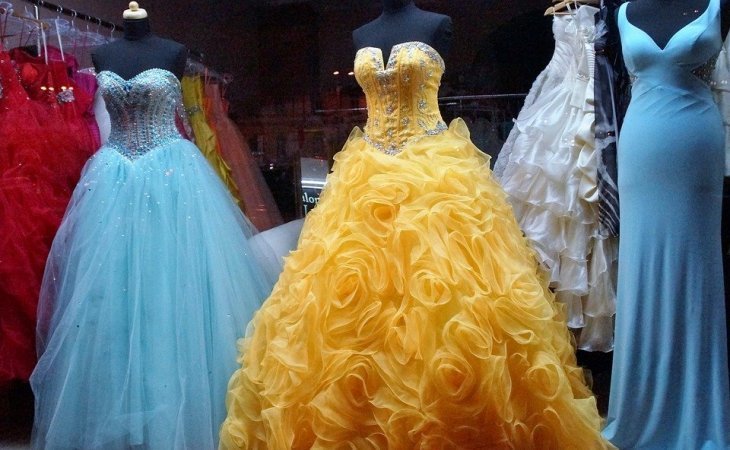 Source: Pixabay
She took my daughter into the dressing rooms to try out dresses, so I sat and waited with other mothers and high school girls.
Suddenly this woman brings out my daughter dressed in a red dress that exposed her breasts and her shoulders and was practically too tight for her to breath in.
She had put red lipstick on her mouth and she looked like a prostitute. She stood there all smiles and twirling around looking like a cheap whore and I told her so.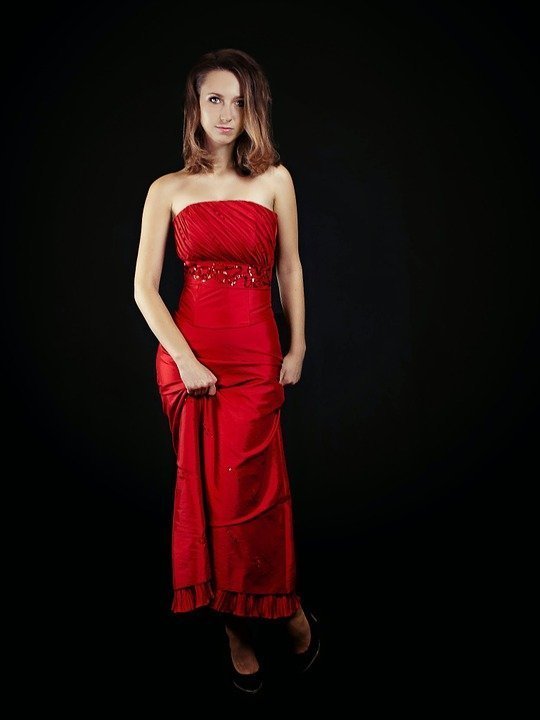 Source: Pixabay
I told her she was grinning like an idiot, and wearing a harlot's color, and she looked like a cheap whore, flaunting her flesh like that, and that every man who saw her would know she had a price tag just like that slutty dress.
She hit me. She slapped me in front of all those people and the slutty saleswoman and ran inside and phoned her father.
As far as he was concerned I was the villain! He let her buy that disgusting dress and she wore it. She wore it, and since then she hasn't been obeying me. She has been wearing revealing clothes and going out with a group of loose girls.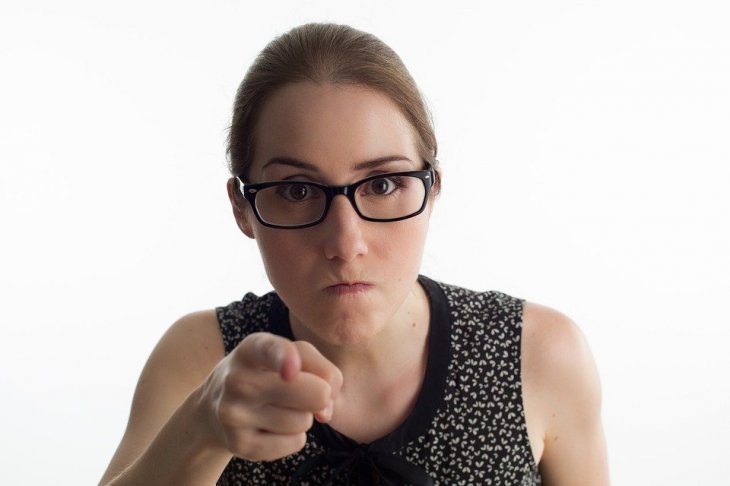 Source: Pixabay
I need to get my authority back. She must know that whatever I do is for her good, I want her to be a respectable, decent woman.
I have been considering punishing her for her infractions, but I am afraid my husband will interfere and make things even worse. What should I do?
If you need help or advice, reach out to us, and thousands of women just like you who are struggling with the difficulties of life. You are not alone, we are here for you, and we listen; so write to us anonymously using this form.
Please fill in your e-mail so we can share with you our top stories!