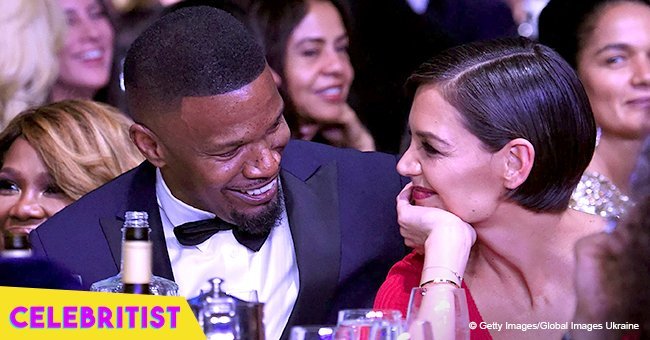 Jamie Foxx and Katie Holmes spotted holding hands and sharing kisses on beach date
Jamie Foxx and Katie Holmes surprise fans with intimate photos while spending the day at the beach. The highly secretive pair appears to be finally coming out of the shadows and flaunting their long-rumored relationship.
Photos of extremely private couple Jamie Foxx and Katie Holmes kissing have just been released and it's finally giving fans all the confirmation they need regarding their rumored relationship that's been allegedly going on for five years.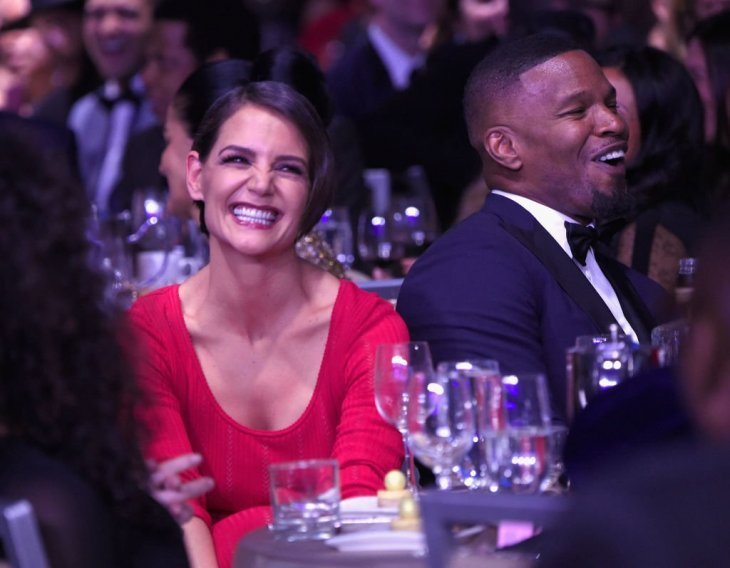 Source: Getty Images
The highly secretive duo has never confirmed nor spoken about their affair but on several occasions, their actions have spoken louder than their lack of words. This week, US Weekly exclusively featured new photos of the A-listers playing volleyball, wrestling in the sand and even sharing passionate kisses in Malibu.
Seemingly oblivious to the paparazzi documenting their every move, the couple appeared happy and engaged and clearly smitten with one another. There were no phones distracting them and they even watched the sunset over champagne.
The couple's recent PDA comes in the heels of news that they rented out a whole restaurant just to dine without witnesses. Prior to this, rumors of them going through a rough patch also circulated. They reportedly broke up after Jamie was seen dancing with two women during an all-male weekend towards the end of June. There were also insinuations that Katie was seeing Scott Eastwood after she was spotted having lunch with him on July 23. However, she was also seen two days before making out with Jamie on the beach.
With the latest photos circulating, it's clear the couple are still very much together and are done hiding too. This doesn't mean though that the couple are ready to give up their independent lives. A source for Us Weekly revealed,
"When they're together, it works, and when they're not, they're on their own. Katie's smitten. It's a relationship that works for her."
Another source adds,
"Everything is contingent on their work schedules. Yes, they lead their separate lives, but they really are in love."
Please fill in your e-mail so we can share with you our top stories!