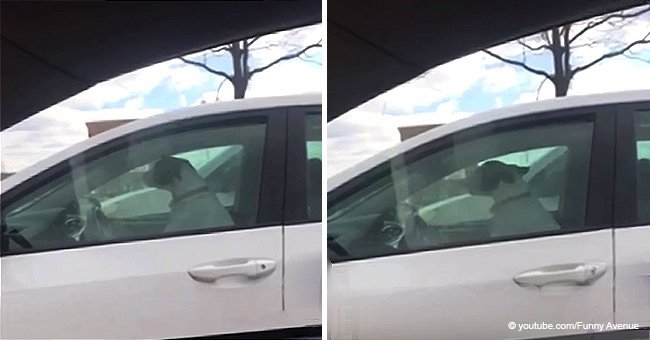 Impatient dog honks car horn at owners dining in a Subway
The anxious pooch named Diamond was captured on camera frantically pressing the car's horn with his paw, hoping to speed up his master's return.
A
video
of a dog honking relentlessly inside his master's car has gone viral after it was shared by a couple who witnessed the incident from the neighboring car.
Tim and Yvonne Blankenship stepped out of their home and took a halt near a Subway outlet in Grove City, Ohio, and soon, an adorable pooch in the car beside theirs caught their attention.
The pooch named Diamond was sitting up in anticipation in the front seat of the car and was continuously pressing the car horn, hoping that the constant blaring would be heard by his master.
It appeared that Diamond had gotten tired of waiting and did not like the fact that he had been left alone in the vehicle.
Read more entertaining animal stories on our Twitter account @amomama_usa
The canine was seen barking non-stop and jumping up and down in the car waiting for some sign from his owner.
While no one was seen approaching the car, the dog continued to restlessly wag its tail and look up with its face against the window.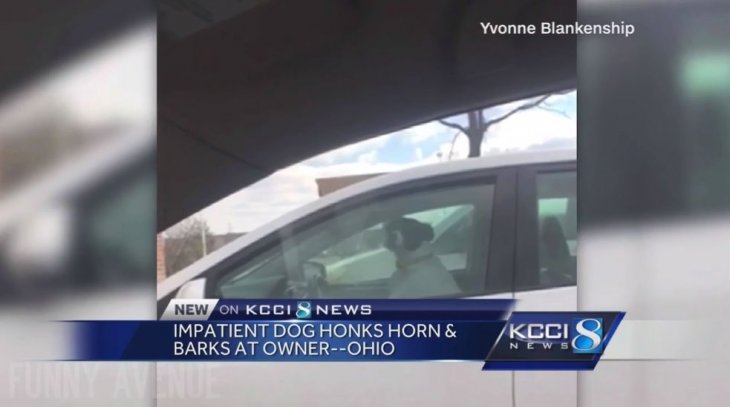 Source: YouTube
After filming the impatient dog for a few seconds, the Blankenships panned the camera to the Subway outlet, which is the direction in which Diamond had been looking.
According to ABC 6, the owner of the dog turned out to be a woman who walked out of the eatery just a few minutes later. The woman reportedly told the Blankenships that the dog never liked leaving her side.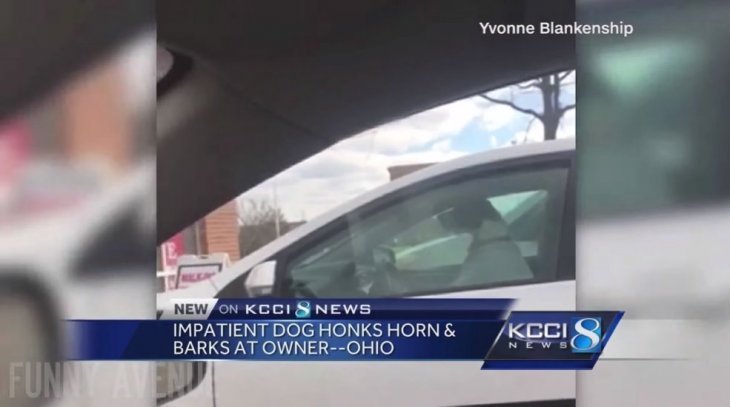 Source: YouTube
The short video clip has been shared multiple times on the internet, thanks to the Blankenships, who were amused by the incident and can be heard laughing in the background.
UPI reported the granddaughter of the dog owner sharing that Diamond was an overpampered pet who had been treated like a little child or an angel.
Please fill in your e-mail so we can share with you our top stories!