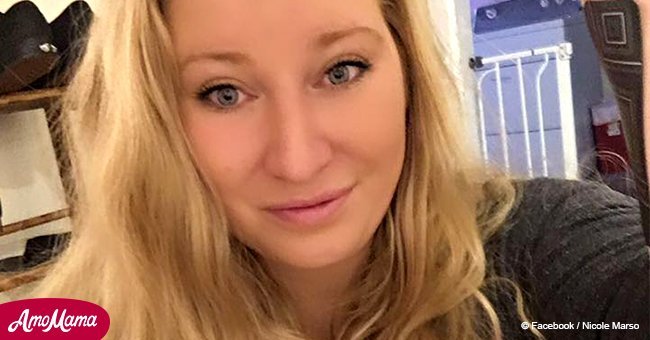 Woman opens up about why people should never judge parents for using food stamps
After being called out for using an EBT card at a grocery store, the woman shared a post elaborating on the significance of the card to people who come from humble beginnings.
Colorado resident Nicole Marso wrote a hard-hitting post on Love What Matters about the use of food stamps and EBT cards in grocery stores, urging people to stop judging those who used them to feed their families.
She narrated an incident that took place when she was at a local grocery store, about a woman with three children standing in a queue to pay the bill amount with an EBT card.
Only later in the post did she reveal that she was the woman in the story.
Read more empowering stories about women on our Twitter account @amomama_usa.
Marso stated that it was quite a task to keep her children under control while checking out. After all the purchased items were scanned and the bill was generated, she pulled out her EBT card to pay.
Watching this, a seemingly wealthy woman standing behind Marso in the queue, holding a branded purse and an expensive phone, made a demeaning comment that was meant to mock Marso.
'Of course, she's paying with food stamps,' the woman stated. Marso was able to tell that the anonymous woman was used to the lavish lifestyle, as she could see her wearing large pieces of jewelry and a chic pair of shoes.
The woman made the comment with an insulting undertone, and her volume was such that everyone in line and at the counter could hear her.
In the post, Marso explained that she had taken steps to avoid the embarrassment of being seen with an EBT card – she used the self-checkout facility so that not even the cashier would notice her mode of payment.
However, Marso then dealt with the main question that she believed many people would have, of why she was still using the card.
The mother-of-three explained that even though the card was in a worn-out condition, it was of great significance to her. She did not keep the card only to use it to make payments at grocery stores but kept it as a reminder of her roots.
Marso explained that she had stopped using food stamps a while ago, and she was happy to have prospered enough to not depend on them.
But Marso's post was not only meant to defend her own decision, it was written with the intention to call out the people who judge the others, especially parents, for using small but valuable benefits like food stamps.
In an invigorated tone, Marso addressed the anonymous woman directly in the post, writing that people who paid with food stamps did not splurge on delicacies like steak and lobster.
Instead, they used it to facilitate survival by buying water bottles, baby formula, and turkey sandwiches.
Marso wrote that every time she swiped her debit card, she was reminded of how she once swiped EBT cards so that she could provide food for her family.
Towards the end of the post, Marso highlighted the reason why she did not discard her EBT card, stating that it was that very card that helped feed her children when she was beginning to build her business.
She urged people like the woman who stood behind her at the grocery shop to remember that not everyone is born with a silver spoon, and some mothers have to struggle to make ends meet and work their way up towards an affluent lifestyle.
Please fill in your e-mail so we can share with you our top stories!