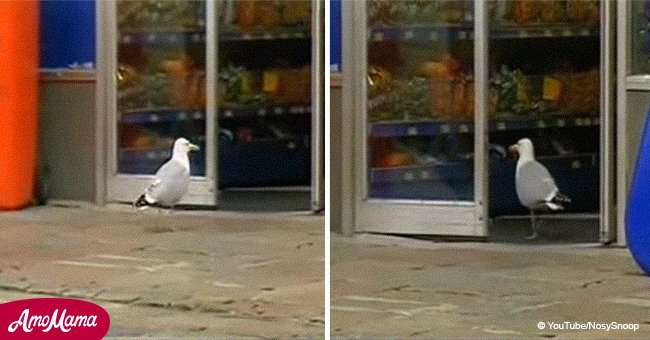 Cheeky seagull caught on tape committing a crime
Seagulls have always been known to be cheeky birds who don't mind swooping in and stealing food and snacks from people. One such seagull has been named Sam and stays in Aberdeen, Scotland.
However, Sam became famous because he doesn't just snatch food from people but actually shoplifts. The bird walks into a store and steals cheese Doritos.
In a video, Sam can be seen walking into the RS McColl newsagents in Aberdeen. He walks to the crisps stand, grabs a cheese Doritos' packet and splits.
The bird became so popular that locals have started paying for his crisps. Shop assistant Sriaram Nagarajan said: "Everyone is amazed by the seagull. For some reason, he only takes that one particular kind of crisps."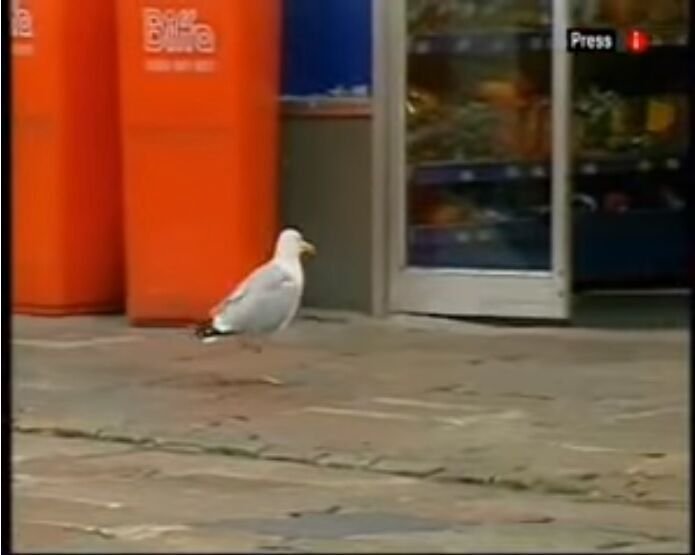 Source: YouTube.com
For more on this story go to our Twitter account @amomama_usa. Once outside the shop, the seagull knows that the crisps need to be ripped open before it is joined by other birds for the feast.
Nagarajan said, "He's got it down to a fine art. He waits until there are no customers around and I'm standing behind the till, then he raids the place."
The bird has even become a bit of a celebrity. Seagulls are usually not that popular but Sam is a star because he's so funny according to the assistant.
The theory is that the bird probably tried some crisps in a shiny packet in the street, and was just opportunistic one day at the shop when it saw what was inside. However, Sam isn't the only shoplifter around.
In the same city, a seagull was spotted walking into a bakery by flapping until the automatic doors opened. Then it calmly wandered out having stolen a packet of crisps off the bottom shelf.
The bakery that was hit was Greggs store in South Shields, Tyne and Wear. A stunned customer, Gordon Lindsay, was a witness to the incident.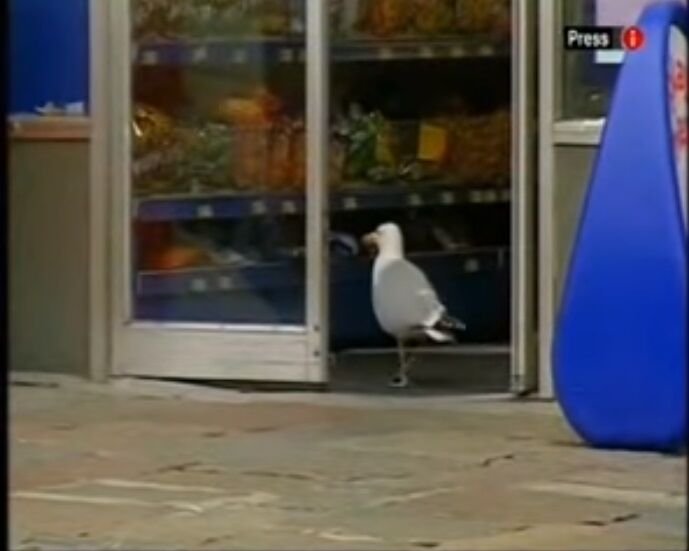 Source: YouTube.com
The seagull had taken a salt and vinegar before a member staff moved to shoo him away. A short clip shows the seagull glide past a fridge selling drinks and sandwiches before taking the blue packet of Walkers Squares and making for the exit.
Lindsay said at the time, 'I've never seen anything like it. The seagull knew exactly what it was doing.' The birds never loiter around inside the shops and seem to be aware that they aren't allowed to take the crisps.
Please fill in your e-mail so we can share with you our top stories!