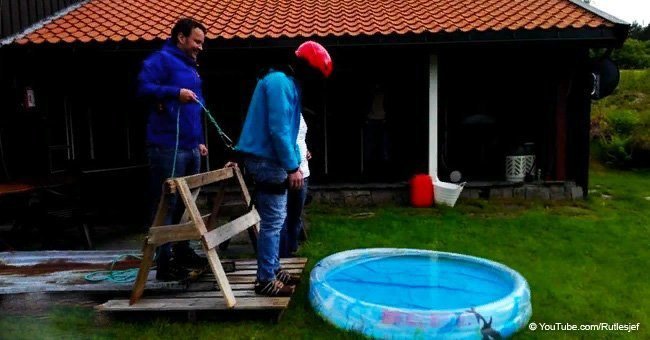 Friends trick groom into believing he's bungee jumping off an old bridge (video)
In 2013, Norwegian groom Oivin Vabo had a bachelor's party held by his friends for his upcoming wedding. Instead of having an old-fashioned bachelor party fun, his friends decided to prank him.
They knew that he was afraid of heights and mentioned that the two things he didn't want to do were bungee jumping and parachuting. So they made him fake-bungee
Oivin Vabo's friends decided to celebrate his upcoming wedding by making him bungee jump despite his fear of heights. For two hours, Vabo was blindfolded as they convinced him to do the challenge.
His friends told him that he part of the bachelor's party would include him jumping from an old bridge. However, the men organized their own homemade bungee spot in a backyard.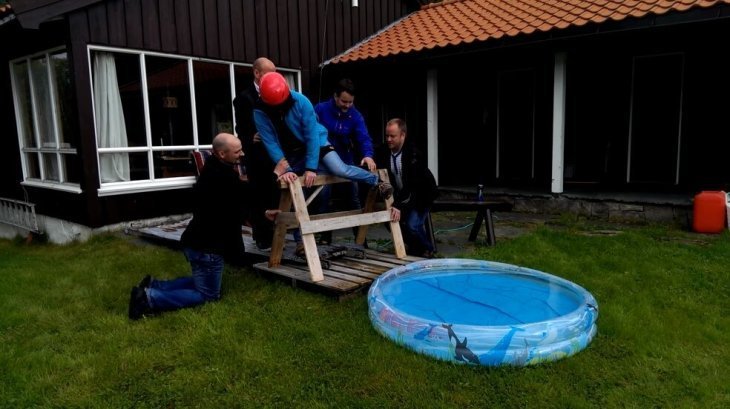 Source: YouTube.com
For more on this story go to our Twitter account @amomama_usa. In the video posted by Rutlesjef, Vabo could be seen wearing a helmet, a blindfold, and a fake harness.
The friends set up a wooden stand to be the 'rail' of the old bridge. Vabo is seen being helped to go over the 'rail' carefully to stand on the imaginary bridge.
'This Norwegian grooms biggest fear is height and he especially bungee jump and parachuting was the two main things he did not want to do on his bachelor party.. After two hours with a blindfold he was ready..'
Rutlesjef, YouTube, July 17, 2013
However, his jump is just two inches down into a children's pool filled with water. He's then guided to move closer to the 'edge' of the bridge to prepare for his plunge.
For a couple of attempts, the groom fails to jump on the count of three. Eventually, he musters the strength and goes for it, only to fall flat in the water just below him.
As his friends laugh at him, he removes the helmet and blindfold and bends over as he deals with the fact that it was all a prank. Perhaps he's relieved it wasn't real or maybe he hoped after two hours of being blindfolded, that it would be real.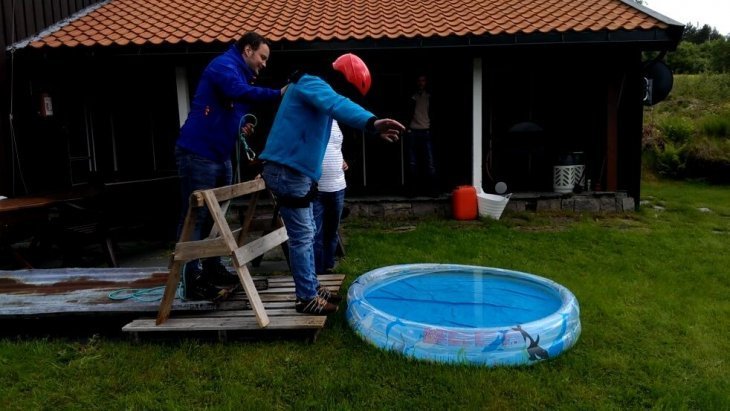 Source: YouTube.com
The bungee jumping prank appears to have become a trend as many videos have popped up. So next time, be weary when your friends tell you they've organized a blind bungee jump for your bachelors or bachelorette.
Please fill in your e-mail so we can share with you our top stories!