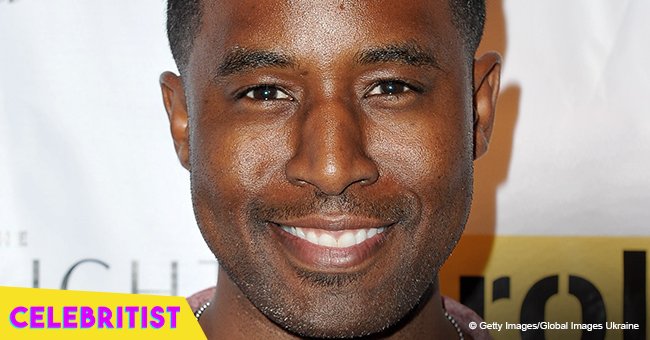 Gavin Houston kisses a curvaceous woman by the sea after revealing he has a girlfriend

Actor Gavin Houston, best known as Jeffrey Harrington in The Haves and the Have Nots, took to Instagram to share a photo of himself next to a curvaceous woman.
In the image, the actor was portrayed wearing a white sleeveless shirt, black swimming trunks, and blue sunglasses with the fin of a shark on the lens. Right behind the actor, Leigh Lowery was posing in a white bikini and sunglasses.
For the caption, Gavin wrote that they were at a rooftop infinity pool overlooking the ocean in Puerto Vallarta, Mexico. He added that he had to "embarrass" himself with the shark sunglasses.
As soon as the picture was uploaded, his fans and followers took to the comment section to share their thoughts.
One of them was Instagram user Kim Brockington, who pointed out that Gavin looked handsome and happy. @aeres12345 praised the actor by writing that he had a great sense of humor and that everything he has done was good.
That image was shared almost one month after Leigh, the woman Gavin was with at the pool, uploaded a picture of the man kissing her on the cheek at a beautiful beach.
In the photo, Gavin was wearing a dark blue swim shirt while side-hugging and kissing Leigh. The woman was wearing a pink top and sunglasses. Apart from the beautiful scenery, Leigh's happy look on her face attracted a lot of attention.
Given the fact that Gavin portrays a black gay man who is afraid of losing everything - including his relationship with his family - because of his sexuality, several people think that Gavin is gay in real life.
However, a tweet shared by the actor in late 2016 set clear that he has a girlfriend and that the mysterious woman had started her diet.
While he has not shared the name of the lucky one, it is possible that Leigh is that girlfriend.
The actor is very private in most aspects of his life. Though it is known that he has a child, neither his/her nor the mother's name has been revealed.
Please fill in your e-mail so we can share with you our top stories!