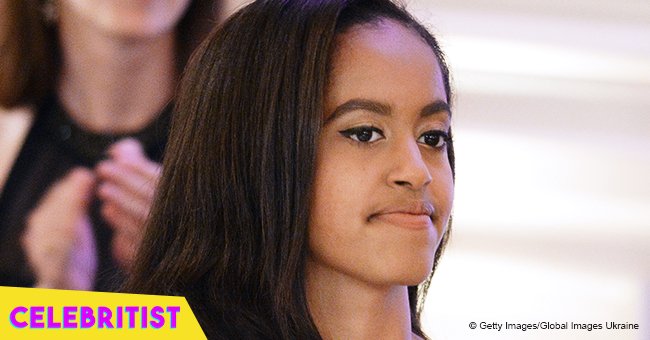 Malia Obama reportedly spotted puffing on e-cigarette while on date night with British boyfriend
Malia Obama, the daughter of the former President of the United States of America was photographed reportedly using an e-cigarette.
In the images shared by Daily Mail, the 20-year-old Malia was seen heading out of The Bridge Theatre in London while placing something very similar to an e-cigarette in her mouth while her boyfriend, Roy Farquharson, looked on.
Those photos were taken during Malia and Roy's romantic date as they went to the theatre to see the new production of Alan Bennett titled Allelujah!
When the show ended, the couple walked arm-in-arm over the Tower Bridge. Roy was side-hugging Malia to keep her warm as they slowly walked through the English capital. The people who passed them by didn't notice who Malia was.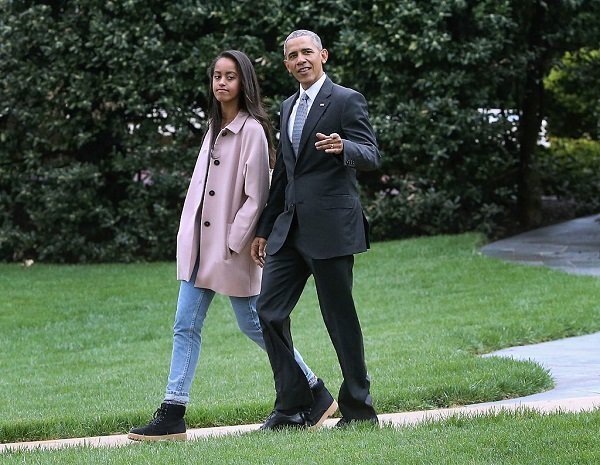 Source: Getty Images
Even though their date was supposed to be the most important aspect of their outing, several people wondered if Malia had inherited her father's addiction to nicotine.
Before being elected as the President of the United States, Barack was a regular smoker. During his time in the White House, he was spotted chewing on Nicorette gum to fight the habit.
It was not the first time that Malia was spotted with a cigarette in her mouth. In 2016, she was photographed with a small cigarette and was also accused of smoking cannabis.
Everything happened during the Lollapalooza music festival held in Chicago in 2016 when the then-eighteen-year-old Malia was recorded taking a drag from the reported joint.
It was also not the first time that Roy and Malia have been seen together as they were spotted sharing a passionate kiss before a Harvard-Yale football game in November 2017.
Roy is a former head boy of Rugby School, which is among the top public schools in the United Kingdom just below the famous Eton and Harrow.
Please fill in your e-mail so we can share with you our top stories!