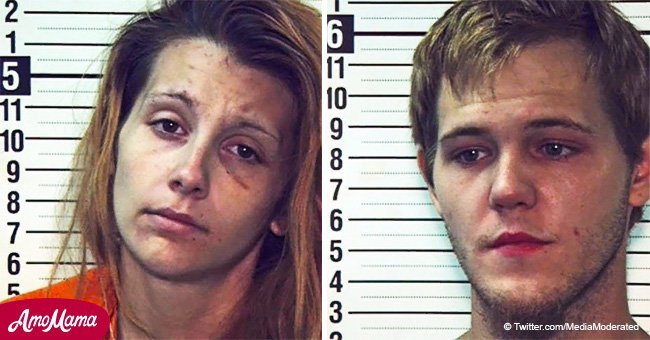 Babysitters arrested after severely abusing children for 6 days

A young couple is facing several charges after they allegedly tortured four children they had been babysitting for a week in late July.
Jakayo Scott Frye and Shyann Marie Hills, both 22, were charged Wednesday, August 1, with at least a dozen of crimes, that includes unlawful restraint, false imprisonment, child endangerment and aggravated assault.
Investigators said the victims' mother paid Frye and Hills $100 to take care of her four children while she vacationed in North Carolina for a week at a trailer home in Rome, located near the New York border.
According to the Associated Press, the two young babysitters were accused of forcing children of 9 and 7 years of age to drink dog urine and to subject them to beatings during their stay with them.
After the time, on July 27 the woman picked up her children from the couple's house. It was the 9-year-old girl who, already with her mother, began complaining about backaches, dizziness and walking difficulties.
The mother immediately took the girl to the hospital where it was revealed that she was suffering from dehydration and showed severe injuries and several bruises all over her body. Read more on our Twitter account @amomama_usa
In a subsequent interrogation, the child told the police that the pair of suspects tied her wrists to a closet until her hands turned purple and she was forced by the couple to lick her own urine from the floor after not letting her use the bathroom.
"They treated the dogs better than they did to us," the girl said, adding that she was threatened by Frye with 'going to get her' if she mentioned anything about being abused.
Also, according to the testimony of one of her sisters, the alleged abusers took the girl by the ears to force her to stand up several times.
The other victim of abuse was his seven-year-old brother whom Jakayo Frye would have forced to lie on his stomach on the floor and then stand on his back until the boy fainted. Then he was awakened by dipping his head in the water.
Part of the abuse included beatings with fists and other objects like a metal stove handle and a belt. They also deprived children of food, water and sleep for long periods of time.
Jakayo Frye and Shyann Hills were arrested on Wednesday, August 1, and are expected to remain in detention until their first court hearing scheduled for August 14.
Please fill in your e-mail so we can share with you our top stories!