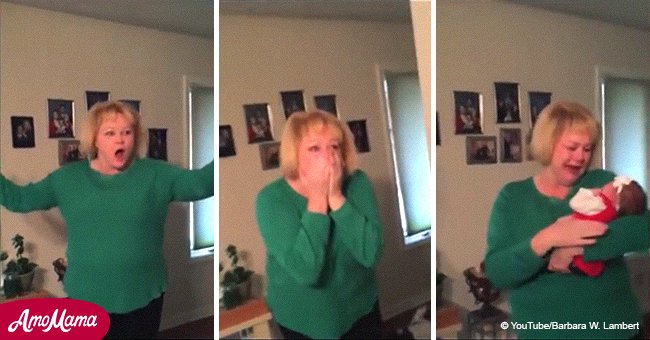 Woman sees her granddaughter for the very first time
In a video captured just before Christmas 2015, a grandmother was seen reacting in complete shock and euphoria as she met her adopted grandchild for the first time.
Eva Geob was the proud mother of Air Force serviceman Donny Goeb, and during the Christmas season of 2015, she received one of the biggest surprizes of her life.
Donny and his wife Miranda, who were both posted at Honolulu's Joint Base Pearl Harbor Hickam decided to delight her by returning home earlier than expected.
In the video, Eva is seen walking towards the door, and on seeing the couple, she is seen screaming with excitement. However, the happiness of the duo's return is soon overshadowed by another big reveal.
Read more heartwarming stories on our Twitter account @amomama_usa.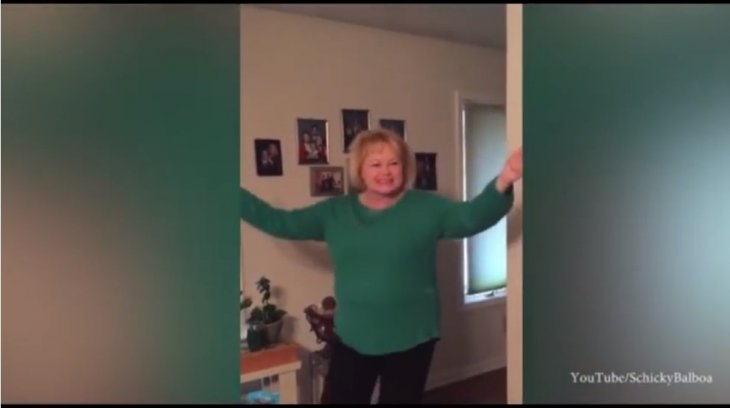 Source: YouTube
Eventually, Eva found out that Donny and Miranda had returned home not just as a married couple but as new parents. They broke the news to Eva that she was now a grandmother to their adopted daughter Lily.
Eva's reaction to the news is priceless, as she sighs in disbelief and in happiness, trying to fathom the big news.
An overwhelmed Eva then holds her new granddaughter with the utmost affection and tries to hold back her tears of joy.
The other Goebs look on as Eva takes a moment to realize her newfound status as a grandmother. She then draws the baby closer to her chest before opening her arms to embrace Donny and Miranda.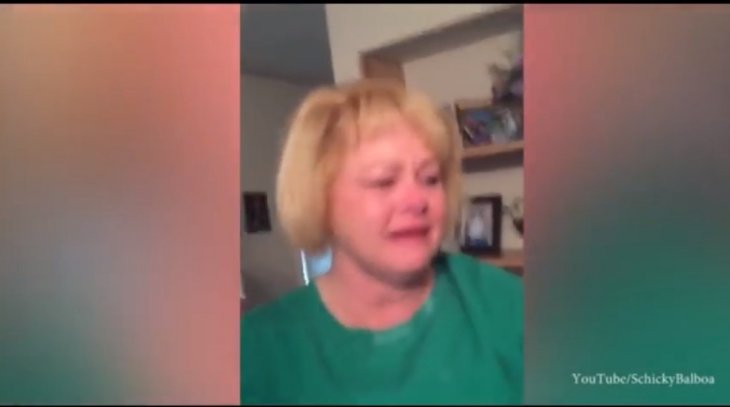 Source: YouTube
According to Babble, Donny and Miranda paid $30,000 towards the adoption of Lily and started a Go Fund Me campaign to raise the necessary funds.
While the couple shared their desire to adopt on social media, the most significant lead was given by one of Donny's friends in the Air Force.
The adoption procedure took over a month and it was only on December 8, 2015, that Lily officially became the adopted child of the Goebs.
Although Eva knew of the couple's plans to adopt a child, the timing of the adoption took her by complete surprise. The video of her emotional reaction to seeing baby Lily for the first time went viral, with almost 11 million views on YouTube.
Please fill in your e-mail so we can share with you our top stories!