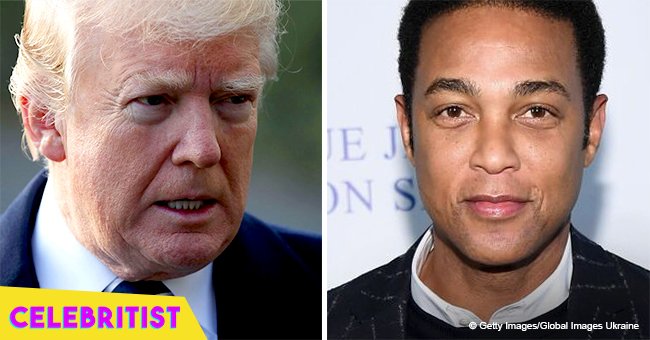 Donald Trump slams Don Lemon over interview with LeBron James
President Donald Trump made sure to tweet something about Don Lemon's interview with LeBron James, calling them both "dumb".
James sat down with Lemon last Monday after cutting the ribbon of his foundation's new project, the "I Promise School" in his hometown Akron, Ohio. During the opening, the NBA MVP spoke about the intersection of sports, culture, and politics. In his interview, he said that President Trump has been using sports to divide America, and it's something he couldn't relate to.
"[Trump is] using sports to kinda divide us, and that's something that I can't relate to. Sports has never been something that divides people. It's always been something that brings someone together."
This is not the first time LeBron has criticized President Trump, as he has always been an outspoken critic. He previously called Trump a "bum" after he cancelled the scheduled White House invitation to the Golden State Warriors after winning the last NBA season after they made remarks of neither the Cleveland Cavaliers nor the Golden State Warriors would accept an invitation to the White House after the NBA championship.
"Going to the White House was a great honor until you showed up!"
According to ESPN, the same month that Trump rescinded his White House invitation for the warriors, he also suggested that NFL players should be "fired" for "disrespecting the flag". During that instance, James was already angry at the president for trying to use sports as a venue for politics.
"He doesn't understand the power that he has for being the leader of this beautiful country. He doesn't understand how many kids, no matter the race, look up to the president of the United States for guidance, for leadership, for words of encouragement. He doesn't understand that, and that's what makes me more sick than anything, that we have someone that's ... this is the most, this is the No. 1 position in the world."
Reiterating his point of Donald Trump using sports to divide the masses, he shared to ESPN that he has no regrets about how he has been criticizing the president.
In his recent tweet, Trump shared his preference for Michael Jordan over LeBron James, and called out Lemon for making the basketball player look smart, which for him "isn't easy to do".
However, it has not always been this way between POTUS and King James, as he once called the Cleveland Cavalier "a great player and a great guy". We guess it's true that time changes things!
Please fill in your e-mail so we can share with you our top stories!