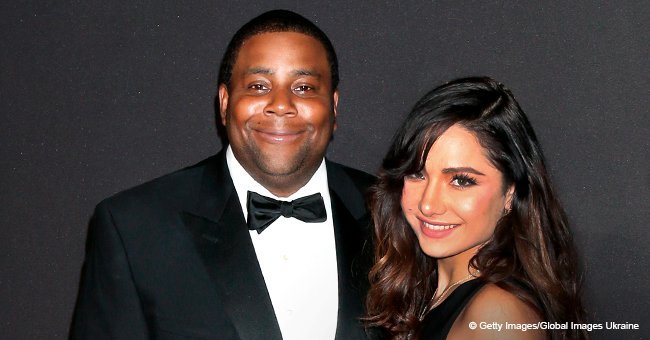 Saturday Night Live' star and his wife welcome second child
"Saturday Night Live" star Kenan Thompson is now a proud father after his lovely wife Christina Evangeline gave birth to their second child last week.
Christina Evangeline and Kenan Thompson are now proud parents to Gianna Michelle, who was born last Tuesday night in Florida. She weighed a healthy 6 pounds and 6 ounces. The lovely couple also shares another daughter named Georgia Marie, who TMZ reports is already extremely close and inseparable from her new sister.
The very private couple did not share their pregnancy journey with fans until a few days before she gave birth. Evangeline just had to share her excitement with her followers as she posted a video on Instagram days before her delivery.
"I'm usually private when it comes to these personal things, but we have less than 5 days until this little girl is due and I am just TEW excited."
Thompson and his wife married in November 2011 and waited three years until they welcomed their first child back in 2014. Now, 2018 has been quite the year for the SNL cast member, who has been experiencing some pretty great things in his career.
Kenan was recently nominated for an Emmy for "Outstanding Supporting Actor in a Comedy Series" for his work in the extremely long-running NBC sketch comedy series. This is his first nomination in a performance category.
Before he even had children back in 2014, the comedian confided in "Late Night" host Seth Myers about being terrified with handling babies, adding some humor into his answer.
I am terrified. I don't know what to do with babies. Like, do you feed it and, like, put it away or something? I plan to be, like, at the casino or something when she's giving birth. Just kind of like old-school it a little bit."
Now though, Thompson has most definitely gotten the hang of it, being a great father to his children.
Congratulations to the lovely couple!
Please fill in your e-mail so we can share with you our top stories!