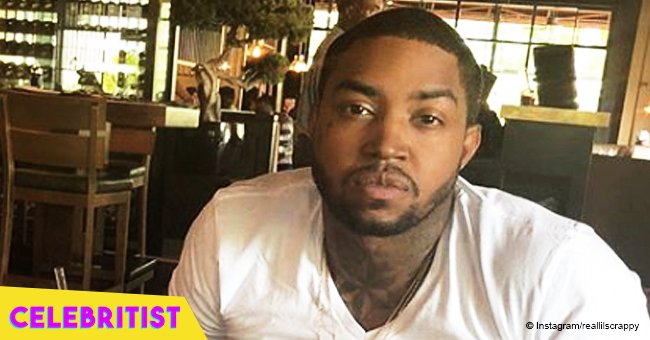 Lil Scrappy reveals footage of near-death car accident in new 'testimonial' music video
Lil Scrappy has just released an emotional track after brushing death in a car crash back in June. The rapper also debuts post-accident footages of his rehabilitation in a music video for the song.
Lil Scrappy is lucky to be alive after figuring in a car crash months ago. To celebrate his life and his miraculous save, the singer took to Instagram to reveal a brand new track he's releasing, the video of which gives fans a glimpse of what he went through after the accident.
Scrappy's eye-opening accident happened early in June as he was on the road with his pal Ca$ino Roulette. The 'Love & Hip Hop' star was behind the wheel in Miami following a night out when he fell asleep and slammed his car into a pole. Scrappy survived the accident with a broken foot and spent eight days in the hospital. Ca$ino's injuries were more serious and was confined in the ICU.
On Wednesday, the 34-year-old took to Instagram to debut his track 'They Don't Love You' and revealed its significance in his caption.
"I'm dropping something for the fans and the ones who didn't knw what God can do , this is testimonial and a reality check. How I feel every time I go through some and I knw some of y'all feel the same , the journey begins #TheyDntLoveU everywhere."
The song's emotional lyrics speak of the singer's struggle recovering from the near-fatal crash.
"I was in the struggle and ain't nobody careWhen them bottles come, everybody wanna drinkWhen the problems come, betcha n—as walk awayAnd if you need a bag, guess you n—as hesitateN—as see the tab, they don't have s—t to sayThese suckas never say it to my faceSay "I love you," but their actions show their face"
Meanwhile, the music video that accompanied his post featured images of his x-rays, hospital visits, prescriptions and rehab. His new wife Bambi Benson was also very much in the video assisting her husband as she carries their unborn child.
It's still not over for Scrappy though who was just recently back in surgery to remove the screws from his injured foot. He shared a video as he was being wheeled into the surgery and wrote,
"Finna get all these screws and poles out of my foot and be able to put some pressure on it a lil ya dig video shoot tomorrow for #MJ me and my bro [Hitman Stevie J] in Jacksonville Arkansas."
Please fill in your e-mail so we can share with you our top stories!