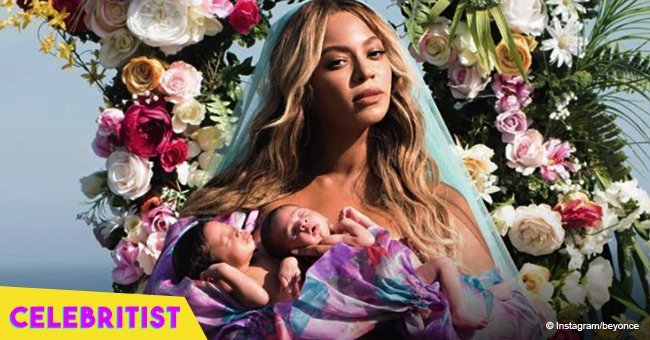 Beyoncé opens up about 'traumatic birth' of twins and fighting for her life
Beyoncé, one of the most famous singers in recent times, revealed several details about her life to Vogue, including her traumatic second pregnancy.
She confessed that, after the birth of Blue Ivy in January 2012, she focused on turning her body in what society said about how people should look. As a way to pressure herself, she scheduled a short tour three months after Blue's birth.
The singer pointed out that it was a crazy idea and revealed that she was still breastfeeding when she performed the Revel shows in Atlantic City in 2012.
Thankfully, she took her second pregnancy in a more relaxed way. With two babies in her womb, it is evident that Beyoncé would gain a lot of weight.
Queen Bey admitted she was 218 pounds when Rumi and Sir were born, that she was swollen from toxemia, and that she had been on bed rest for more than a month. After that, Beyoncé said that since her health and her babies condition were in danger, she had an emergency C-section.
The twins spent "many weeks" in the NICU. Fortunately, Jay-Z was a "soldier" and a strong supporter of his wife throughout those frantic days. She confessed to being thankful for having witnessed his strength, and evolution as a man.
"I was in survival mode and did not grasp it all until months later. Today I have a connection to any parent who has been through such an experience," said Beyoncé.
The singer admitted that after the surgery, her core felt different as some of the women's organs are shifted temporarily during such a procedure. She needed time to heal and, during that period, she gave herself love, care, and embraced being curvier as she accepted what her body wanted to be.
Six months later, she started preparing for Coachella, so she became vegan for a while and stopped drinking coffee, alcohol, and fruit beverages. Beyoncé even told her fans that it was essential to appreciate the beauty in their natural bodies, urging them to accept themselves.
Please fill in your e-mail so we can share with you our top stories!