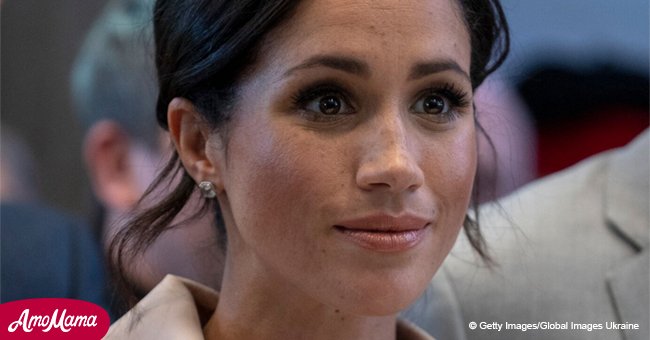 Meghan Markle fans up in arms after sister likened her to a cartoon villain
The new Duchess' half-sister has made her opinion of the royal well know via her social media account, and was back at it over the weekend.
Meghan, Duchess of Sussex, celebrated her 37th birthday on Saturday, August 4. But while plenty of fans sent messages to the royal's official Twitter and Instagram accounts run by Kensington Palace, her sister, Samantha Grant, had a different message.
Grant took to her private Twitter account with two sarcastic tweets for her younger sister's birthday.
Meghan, who has been at odds with her sister and father for years, has had to bear the brunt of her sister's twitter rants and father's media scandals since news of her engagement to Prince Harry broke in November 2017.
It doesn't seem that things have gotten any better since Meghan and Harry tied the knot in May.
For her sister's birthday, Grant wrote on Twitter: "Happy Birthday Meg! It would be so lovely and appropriate of you to send DAD a BELATED birthday card for his July 18 th @KensingtonRoyal Cheers!"
She even tagged Kensington Palace as though they would respond to her.
On the same day, it was also announced that Meghan and Harry would be retreating from the spotlight, to which Grant had another unnecessary response.
"OK so Cruella Deville is retreating LOL let me know how that works out for you," she tweeted.
Meghan's fans were out in full force to defend the Duchess, taking to their own Twitter accounts with responses.
There has also been a rumor that Grant will be appearing on the next season of Celebrity Big Brother, something she seemingly confirmed by telling Inside Edition: "Why not? Life is about cashing in. You take opportunities as they arise and hopefully you enjoy the ride and make it as positive as you can. There's nothing wrong with it."
Please fill in your e-mail so we can share with you our top stories!