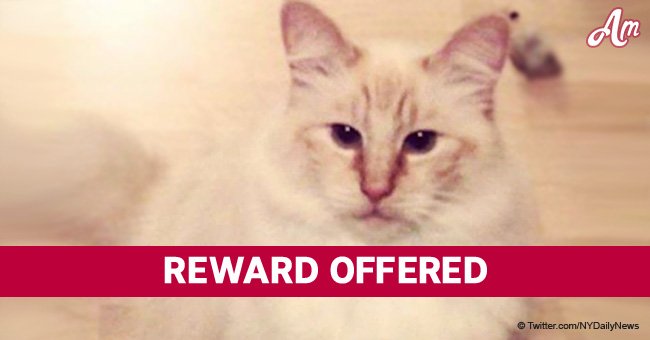 Animal shelter needs your help to find possible serial killer targeting cats
The Olympia, Lacey or Tumwater areas are on high alert as it appears there might be a serial cat killer. So far, 8 cats have been found dead.
According to a news broadcast, the killer mutilates the pets and lays them out for anyone to find. A hefty reward has been offered for information relating to the case.
A tabby cat named Harley was one of the victims of the cat serial killer. Harley lived in a little-heated house that Kathy Harrigan had built for him.
Harrigan described the tabby as 20 years old and deaf. She had been taking care of him for the last two years before he was found dead.
For more on this story go to our Twitter account @amomama_usa. "He had found a place under a tree in our yard so we took him in. Built him a house and kept him warm over the next couple of winters," she said.
"It's really kind of terrifying, does it stop with cats?" Harrigan asked. On Saturday night, she brushed Harley and fed him at about midnight.
She went to bed and in the morning he wasn't at the door waiting for her. Shortly afterwards, the police came by and asked if they were missing a cat.
Harley was found dead on their neighbor's lawn and had been mutilated. She described the cat as somewhat feral and that there was no way he would have let anyone pick him up.
The Thurston County Animal Services said Harley was the 7th cat found mutilated and killed so far, two within 48 hours. Harley was found by a neighbor in the 1700 block of 6th Avenue Southwest in West Olympia.
It wasn't far from where Olly was found dead on Friday in the 1500 block of Dickinson Ave NW. Officer Erika Johnson from the Thurston County Animal Services said the cats were cut open from stern to genitals with a scalpel.
The killer had also removed their spines. "I feel for the animal owners because I'm an animal owner myself and just the manner these animals have died is extremely horrific," she stated.
Olly, who was found strangled and mutilated, fought back. Johnson sent samples from her claws to the crime lab in hopes of getting a DNA match.
There were two other similar cases discovered in February in the 1400 block of Clearbrook Drive SE in Lacey. One occurred last month near Tumwater Airport, while the other one happened in the 1000 block of Decatur ST SW in Olympia near Decatur Woods Park.
Another case from last October was also believed to be connected to these ones. Police officers went door-to-door this weekend in Olympia to look for surveillance video and to warn people about the killings.
Pasado's Safe Haven is offering a $1,500 reward. Q13 News Anchor and Washington's Most Wanted host David Rose is matching it so the reward is $3,000 for any tip that leads to an arrest and conviction in the case.
Donates to increase the reward can be done through Pasado's. People with information can call the Thurston County Animal Services at 360-352-2510.
Please fill in your e-mail so we can share with you our top stories!