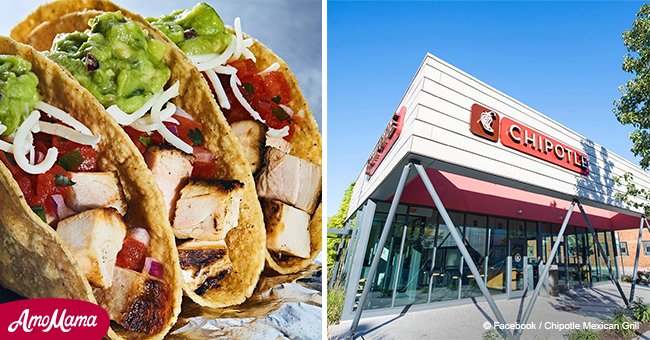 Hundreds report possible illness after eating at famous restaurant chain
The chain is under scrutiny yet again after another possible outbreak of a virus. Hundreds of people have claimed to have eaten there before falling ill.
A Chipotle restaurant in Powell, Ohio, is under investigation after the Delaware General Health District received over 500 complaints from customers that they had become violently sick after eating at the establishment over the last weekend of July.
The restaurant closed on Monday following the deluge of comlpaints. They initiated their food safety response protocols, which includes replacing the food and a thorough cleaning of the restaurant.
By July 31, the Delaware General Health Districy had received 518 inquiries, 95 via email and 423 phone calls.
On Wednesday morning, the Chipotle in question had reopened.
Health officials are conducting an investigation into the outbreak, and Chipotle have confirmed that they are cooperating fully with the investigation.
They were unable to immediately determine the cause of the illness, and were conducting extensive tests before making any assumptions of what they were dealing with.
Salmonella, Shigella, E. coli, and Norovirus are being looked for in the stool samples and in the food, with Bacillus Cereus and Clostridium Perfringens are also being tested for in the food samples.
One man has even filed a lawsuit against Chipotle after eating there over the weekend in question, seeking $25,000 in damages after he was left still seeking medical treatment 3 days after the fact.
It's not the first time Chipotle has come under scrutiny for health concerns, and their history will be taken into account during the investigation.
"Chipotle is a special case, because they were the source of so many cases in such a short amount of time," Ben Chapman, an associate professor and food safety extension specialist at North Carolina State University, told Inspiring Day via CBS. "They are under a microscope, and any blip that arises is important for the business on a scale different than others," Chapman added.
At the moment, the outbreak is being treated as an isolated incident at the particular restaurant, as there hasn't been incoming calls about other branches.
Please fill in your e-mail so we can share with you our top stories!