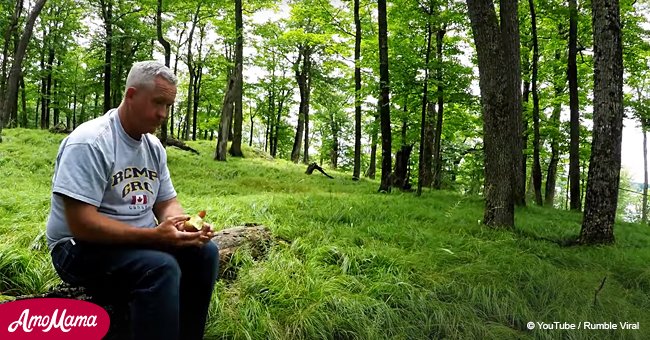 Man sits in a forest to eat lunch, but seconds later he's surrounded by a herd of deer
A man, having lunch in a secluded forest, started sharing the apple that he was eating with the deer and to his surprise, they bring over the fawns with them to share the fruit as well.
Rumble Viral shared a video on YouTube on July 19, 2017, which shows a beautiful spot deep in the southern Ontario forest where the deer are protected and can come in direct contact with humans.
One man was lucky enough to experience wildlife intimately when a group of deer came very close to him after he silently started to toss pieces of an apple to them.
Read more on our Twitter account @amomama_usa.
Getting a chance to experience unique moments intimately with nature is something exceptional, especially in today's day and age, where there aren't many beautiful forests left.
When the man, in the video, decided to spend time in the forest, he must have hoped to come across the beautiful things that nature has to offer.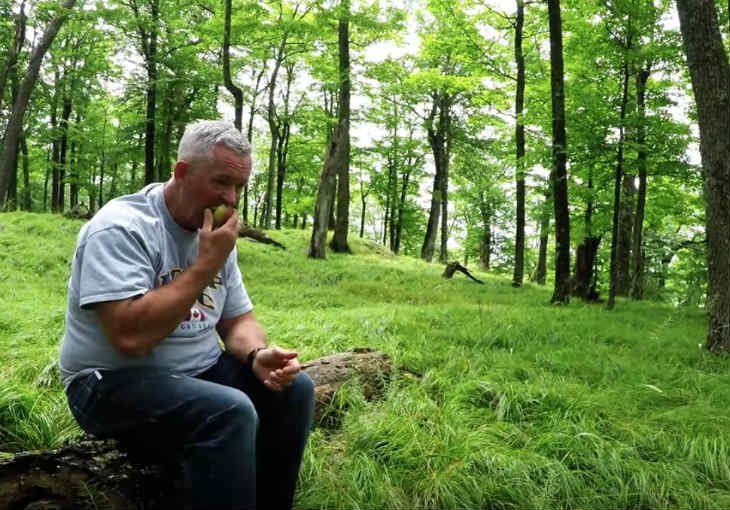 Source: YouTube / Rumble Viral
Luckily for him, he was not left disappointed because some animals did make an appearance when he pulled out an apple and started munching it.
Within seconds the man spots a family of deer slowly approaching him as he sits on a rock with trees all around.
Even though the deer slowly make their way to him, they don't look fearful, as the deer in this forest have learned not to fear humans, according to the description of the video.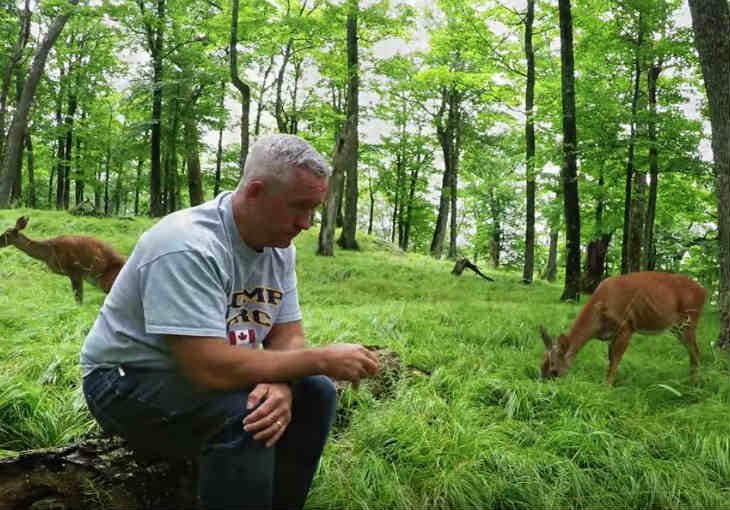 Source: YouTube / Rumble Viral
When the man sees the deer, he starts tossing pieces of his apple towards them. The deer eat the pieces while the man attempts to sit without making sudden movements.
It's a magnificent sight, and fortunately for the man, he had set up his camera at the right angle and was able to film this incredible footage.
Another surprising part of the video is when the deer brought over the fawns with them to share the fruit too.
Deer usually hide their fawns in areas with long grass, many times separately, to protect them from predators and go back to them three or four times a day to nurse them, reported Yahoo TV.
The man in the video had a truly unforgettable experience, when he not just got to see the deer closely, but also their little ones.
Please fill in your e-mail so we can share with you our top stories!