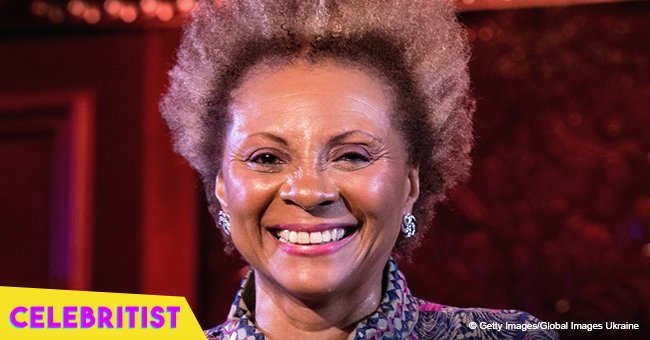 Leslie Uggams melts hearts in sweet pic with Australian husband of 53 years
Leslie Uggams and his Australian husband have been married for 53 years, surpassing all the challenges of having an interracial marriage.
Grahame Pratt and Leslie Uggams got married in 1965, and Leslie made sure to share in detail how many obstacles they had to face as an interracial couple during their years together especially since their type of relationship was illegal in many parts of the country. In the '60s, racial tensions were at an all-time high.
I Love Old School Music archived snippets from her 1967 Ebony Magazine interview, and shared how her family reacted when they found out she was dating someone white.
"I remember the shock I got once when I was dating a White boy. He sent me a color picture of himself. I showed it to my aunt. He was a good looking boy with beautiful hair. I thought he was gorgeous. But my aunt to one look and started in to lecture me. 'Well he's alright, I suppose,' she told me, "but only for dates, huh, honey? When you're thinking of settling down for keeps you'll make sure you marry a nice Negro fella, won't you?'"
Leslie also shared how terrible it was to receive hate mail from fans after she married her Australian husband. Grahame, on the other hand, was shocked at the amount of racial hatred that occurred in the U.S. since it was not like that at all in Australia.
A year before their marriage, Leslie asked her then-boyfriend to move to New York with her, so that he could understand and decide whether or not he was ready to live that type of life with her in America, where many people would call them out for being an interracial couple. Ultimately, Grahame's love prevailed, and he realized that he loved her way too much to allow other racist people to separate them.
Now, they continue to be a couple full of love for each other. Grahame continues to support Leslie in all of her endeavors, with the actress calling him her "lifelong fan". We are definitely lifelong fans of this relationship, too!
Please fill in your e-mail so we can share with you our top stories!