Magic Johnson's Oldest Son Andre is Now a Handsome Man with a Beautiful Family
NBA legend Magic Johnson is the proud father of three kids. Two of them are known for their modeling and reality TV careers, but the older one, Andre Johnson, prefers to stay out of the spotlight.
Former L.A Laker point guard, Earvin "Magic" Johnson Jr., is known not only for his successful career as a basketball player but also for being a dedicated father and husband. He has three children: two sons and an adopted daughter.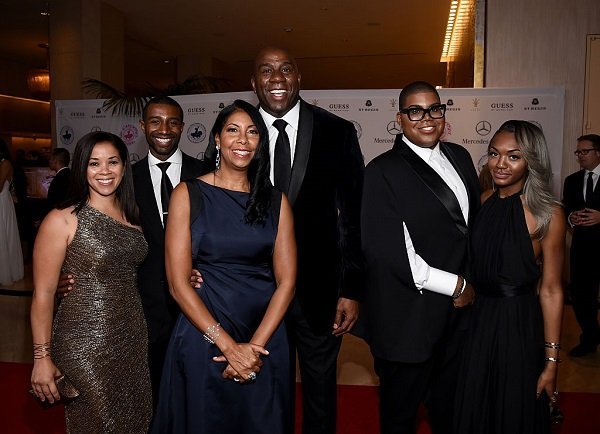 THE FAMOUS JOHNSONS
EJ and Elisa Johnson, Magic's kids with his wife of 28 years, Cookie, are no strangers to the spotlight.
EJ has made a name for himself in the fashion world thanks to his bold androgynous outfits and is also a reality T.V. star and a host at MTV; Elisa, on the other hand, is a model on the rise and has also appeared on television in several occasions.
However, Magic's eldest son, Andre Johnson, prefers to live a more normal life away from the glitz and bliss of Hollywood.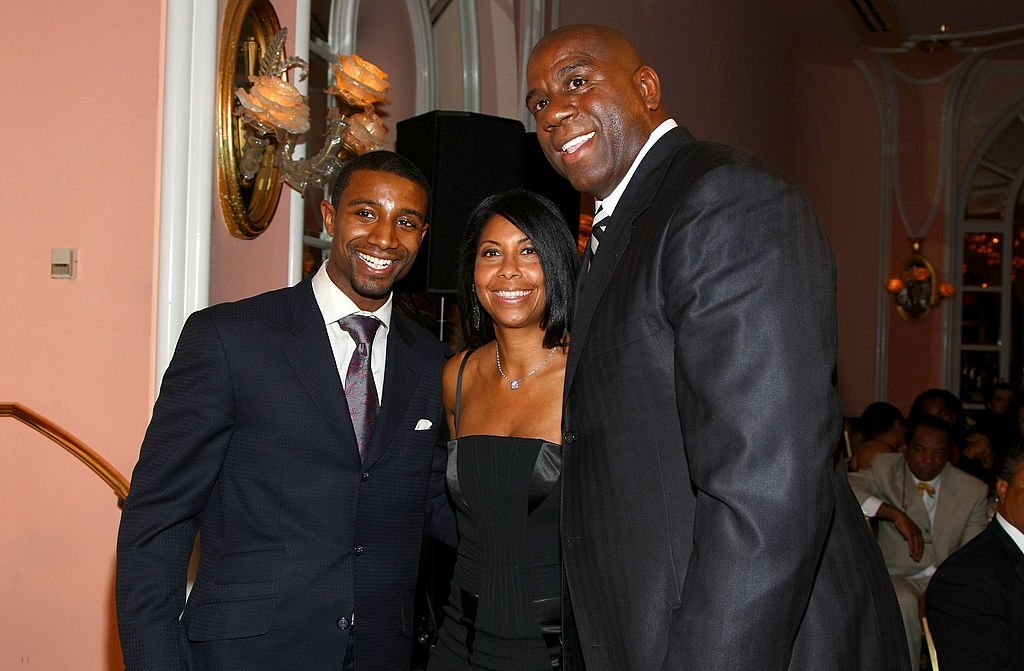 MEET ANDRE JOHNSON
The 38-year-old handsome man is the product of Magic's relationship with ex-girlfriend Melissa Mitchell during the early days of his basketball career.
Although Andre was raised mostly by his mom because of Magic's busy schedule, he has a strong bond with the 60-year-old icon and the rest of the family, as he used to spend the summers with them.
Andre graduated from Santa Monica College with an associate degree in Business Management in 2002. He soon after started working on his father's company Magic Johnson Enterprises as Vice President of Business Development.
He held that position from 2004 to 2010, and later on, was promoted to Executive Vice President of the company until 2014.
He also worked as a producer at Hydra-Entertainment, as head of Business Development at The Virtual Reality Company, and is currently the Vice President of Business Development at Mythical Games, a next-generation game technology studio.
ANDRE'S FAMILY
Andre is married to Lisa Meyers Johnson, and together they have two adorable children: daughter Gigi, who celebrated her 11th birthday last December, and son Avery, who is 8-year-old.
Like Andre, Lisa is also a businesswoman, but she's more dedicated to giving back to the community through her efforts.
The mother of two is the co-founder of the Private School Village, a non-profit organization that seeks to connect and create a sense of community among the Black/African American families whose kids attend private schools in Los Angeles.
According to their page, they "build community by organizing social events, sharing resources, and providing programs for Black/African-American families in independent schools."
They also help students realize their maximum potential by working alongside parents, students, and private schools.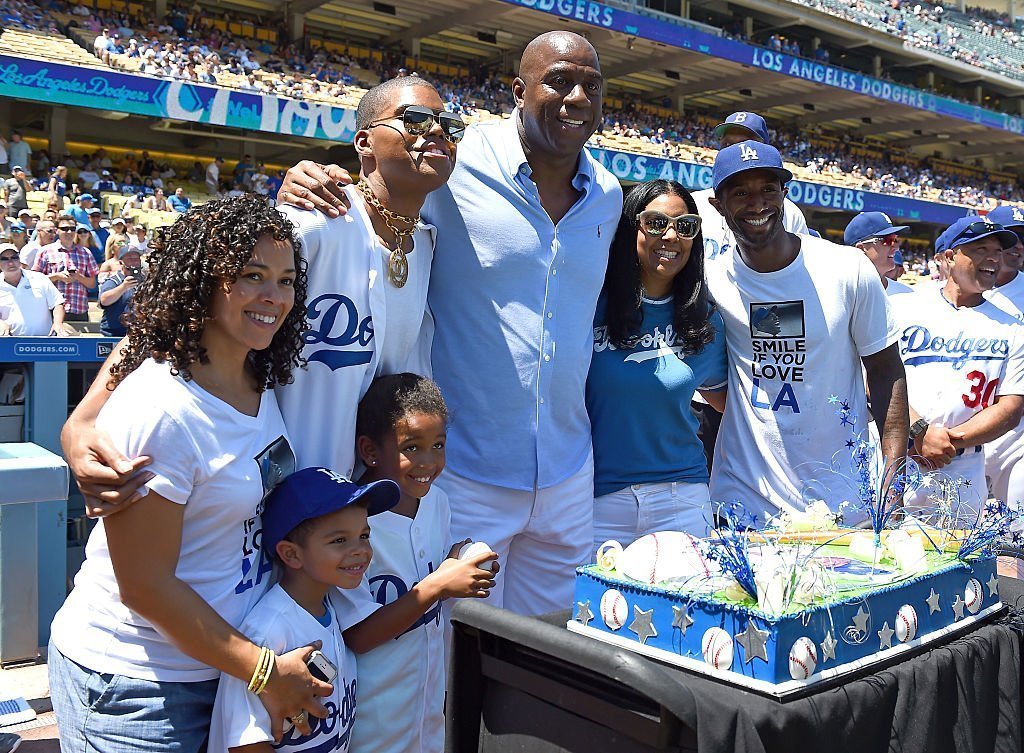 As per the kids, Gigi is a talented volleyball, basketball player, and sports fanatic overall. She's also receiving drama training and has starred in school productions of "Legally Blonde" and "Hamilton," and on top of that, she walked the runway at the Ladylike Foundation luncheon.
Avery is also a sports enthusiast and plays baseball and basketball, like his grandfather.
FAMILY TIME
Avery and Gigi are often spotted hanging out with their grandparents, Magic and Cookie. And despite their busy lives, the couple tends to make time to attend the kids' individual performances or games at school.
They also go on vacation as a family, like last year, when Andre shared pics on Instagram from a family trip to some Italian islands to celebrate Magic's 60th birthday.
The Johnsons also spend the holidays together, and it seems like uncle E.J. and aunt Elisa have an excellent relationship with Gigi and Avery, as seen on Andre's pics.
Cookie, the proud matriarch of the family, is always supporting and encouraging the individual endeavors of everyone in the family. Although Andre is not her birth son, she considers him as such.
The Johson family sets an example of talent, tolerance, and love, and fans couldn't be happier seeing all of their members thriving.