Magic Johnson, All His Kids & Grandkids Show Great Resemblance to Him Posing On Luxurious Boat
Magic Johnson and his wife Cookie enjoy spending time with family and loved ones. In a recent post, it was obvious that the family is a close-knit one that still adores one another after being through so much. 
Time and again, Magic Johnson has proven to be a family man through and through. The former American basketball legend is married to his beautiful wife of thirty years, Cookie Johnson, and shares two children with her, EJ Johnson and Elisa Johnson.
Apart from being a doting husband and father, the 61-year-old is also a loving grandfather to two grandchildren— Avery and 12-year-old Gigi, products of his eldest child, Andre's marriage. Let's take a further glimpse into the beautiful family.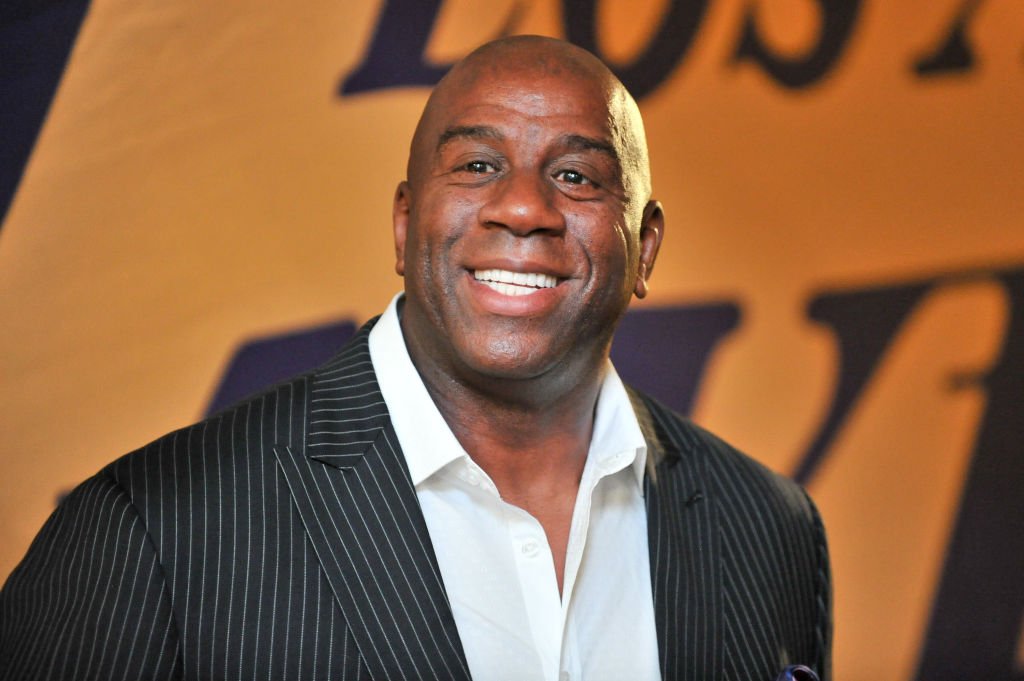 THE JOHNSONS WENT ON VACATION
The entire Johnson family enjoyed an incredible family vacation, and Magic updated his fans with an amazing family picture from the location.
In the snapshot, the eight members of the family were all happy as they soaked up the rays from the sun. Magic was the tallest in the group and stood out, looking dapper in his bright orange short-sleeved t-shirt.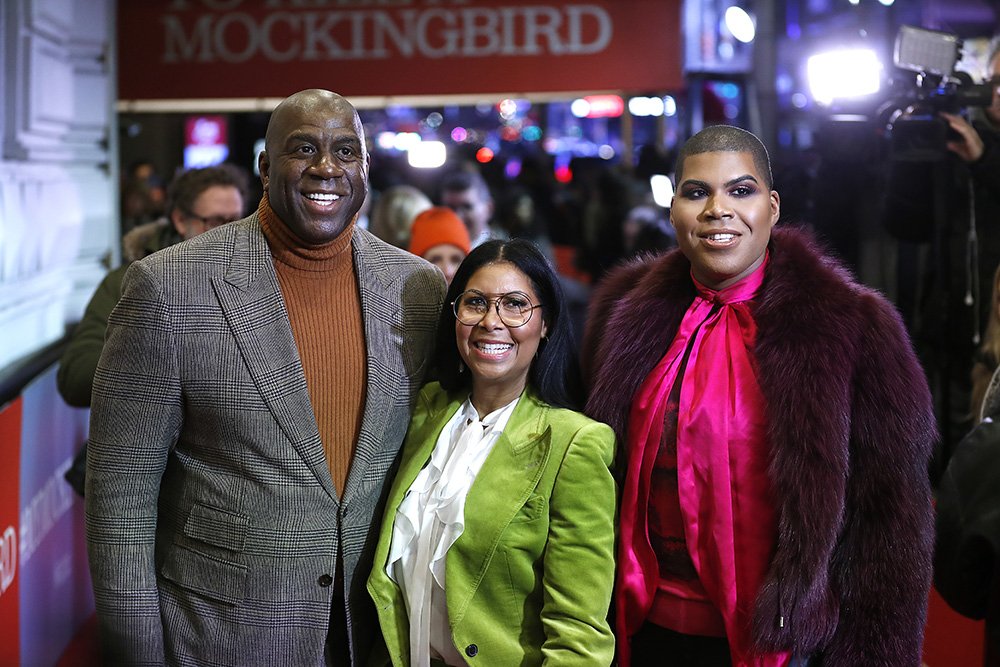 Cookie and Gigi were ready for the camera as they donned all-white outfits. Elisa and her big brother, Andre, went for black attires, which made them appear delectable.
 For EJ, Avery, and Magic's daughter-in-law, Lisa, it was a multi-colored affair. While posing for the camera, the family members had one thing in common— the absence of footwear. 
All Magic's children and grandchildren shared a striking resemblance with him. In the caption that followed the post, the basketball legend wrote:
"It's time for the Johnson family vacation! Cookie and I are thrilled that our kids, Andre, EJ, Elisa, daughter-in-law Lisa and our grandchildren Gigi and Avery are here! ❤."
Cookie also took to her Instagram page to share the same photo, but in the caption, the 62-year-old wrote, "Family vacay is on!!! #familyiseverything❤🙏🏽."
ANDRE JOHNSON 
Born in 1981, Andre is a product of Magic's relationship with his ex-girlfriend, Melissa Mitchell. Over the years, the 40-year-old has kept his life away from the public eye. However, there are few facts to know about him. 
Andre shares a very close relationship with his father, and not only has he gone on vacation with the basketball icon, but he has also done business with him. Once, the father of two was the Vice president of his father's business, "Magic Johnson Enterprises."
In 2016, Andre also ran his own company known as "Love + Light Ventures, LLC"; however, there is not much information regarding the organization's current state. 
EJ JOHNSON 
EJ was born to Magic and Cookie in 1992, and amidst fears of being HIV positive, he was born very healthy. Just like his father, the 29-year-old is no stranger to the spotlight. In 2013, EJ shocked the world when he revealed that he was gay. 
Despite receiving some backlash from the public, he was focused on being accepted by his family and achieving success. In 2014, he joined the reality TV series "Rich Kids of Beverly Hills," where he amassed incredible fame and fortune.
Years have passed, and EJ is still scaling the ladder of greatness in the entertainment industry. He is set to join famous names like Tommy Davidson, Paula Jai Parker, Alisa Reyes, amongst others, in the cast of Disney's "The Proud Family: Louder and Prouder," which will launch in 2022.
ELISA JOHNSON 
Elisa was adopted by Magic and Cookie when she was three days old in 1995 and has grown to be a big fashion lover. She attended the Fashion Institute of Technology in 2016 and once disclosed that it was her goal to own a sunglasses line. 
Elisa achieved her goal and went on to establish an eye-wear brand, which she named after herself. The collection is inspired by her point of view, as a lady born and bred in LA, who later turned into a New York Fashion woman. 
In all, Elisa and the remaining members of the Johnson family are blessed to have Magic. He takes out time to give his family treats and celebrate them on special occasions, just like he did on Mother's Day.