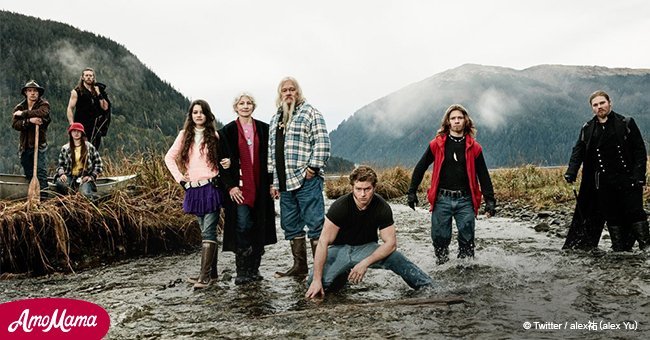 Radar Online: 'Alaskan Bush People' lied about living in the wilderness
Fans may have heard some difficult to digest news when the 'Alaskan Bush People' reportedly had their secrets revealed after this scandal hit their family.
The show "Alaskan Bush People," which premiered in 2014, is based on the premise that a family has lived solely in the Alaskan wilderness for 30 years.
But Radar Online reported that the much-loved Brown family aka the Alaskan Bush People hasn't been living out in the wilderness much after all.
Read more on our Twitter account @amomama_usa.
The so-called "reality" television series follows members of the Brown family, supposedly living in Hoonah, Alaska and Chichagof Island.
The patriarch, Billy, is accompanied by his wife Ami, and their seven children, all born and raised "wild" – or so the show led people to believe.
It seems the reality may be entirely different, according to Radar Online. Some fans were already suspicious, and now that locals have investigated this story to a conclusion, the secret is seemingly out.
Two locals told Radar Online in an Exclusive interview that the Browns aren't out there in the middle of the woods, living off the land. No, the Browns, they say, are actually staying in a hotel in town.
Neighbors said they saw members of the family coming and going from the Icy Strait Lodge at all hours of the day and night leading everyone to suspect that the lodge was their real base of operations.
Now that the truth has been supposedly exposed, the show may have lost some of its audience – people who believed the reports and were left feeling foolish and cheated.
The Icy Strait seems to be frequented by film crew members as well, according to locals. Everyone appears to be in on this together, and so it would seem Browntown, the Browns' bush "home," is nothing but a set for filming, they claim.
It would seem that the only time they spent in the makeshift village was at night while cameras were rolling, according to Radar Online, and even worse, may not have even been in Alaska for the rest of the time either.
Not only that, falsification of their permanent residential address has put them in trouble with the law for receiving money from the government after lying on Permanent Fund dividend applications, according to Anchorage Daily News.
Billy and Joshua "Bam Bam" each pleaded guilty to a misdemeanor count of second-degree unsworn falsification as part of a plea bargain, admitting that they had not been living in Alaska the entire period of time and not eligible for the money they received.
The patriarch was forced to return $7,956 in improperly obtained dividends and paid a $10,000 fine while his son returned $1,174 in dividends and paid a $2,000 fine.
They both received 40 hours of community service and may never apply for the dividend again since they were proved to not be permanently living in Alaska, according to court documents, but somewhere among the lower 47 states.
Because of Ami's recent bout with cancer, a battle she fought bravely and eventually won, the family uprooted themselves to come to California to seek treatment.
They are now choosing to settle in Washington state, settling down on a 400-acre ranch, according to Country Living. In a preview clip for the next season that starts August 19 on the Discovery channel, Billy Brown says:
"We've gone through a lot of adversity. It was like everything was closing in on us, darkness all around and it was over [...] Then, Washington came into view."
Please fill in your e-mail so we can share with you our top stories!