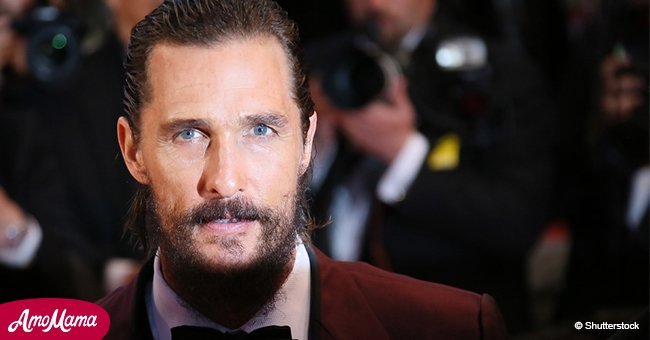 All the sexual orientation rumors about Matthew McConaughey and his friend Lance Armstrong

Matthew McConaughey and Lance Armstrong were good friends at the time and could be seen jogging and partying in Austin. Both faced rumors about their sexual orientation.
The history of doping by Lance Armstrong shocked the United States and led to numerous criticisms of the cyclist. Matthew McConaughey is not different from the rest of the world and he did not react well at the beginning either. Despite being surprised when the scandal involving his friend (who admitted having used doping substances during his sports career, and whose confession caused him to withdraw all the titles he won from 1999 to 2005), Matthew McConaughey insists that Lance is not a liar.
Both were singles at the same time, Lance broke with Sheryl Crow and Matthew with Penelope Cruz, were photographed several times together, so they began to appear speculations about the "bromance" that could be between them. However, during an interview for the magazine Details, Matthew exclaimed: "We tried it. Was not for us ", laughing, and says that for him and his friend Lance, these rumors mean only a joke.
Now Matthew McConaughey is a family man. And is that since Matthew and Camila began their relationship in 2006 the Brazilian model has become their greatest support. Although it could be thought that their friendship was affected by Lance's problem, they showed that they are more friendly than ever, attending a game of golf in Texas, which came in a peculiar boat.
At present Armstrong is sanctioned by life, although it competes in triathlons for fans. In addition, he continues to be linked to cycling through his podcast, in which he usually conducts race analysis as well as numerous interviews with various personalities.
Please fill in your e-mail so we can share with you our top stories!