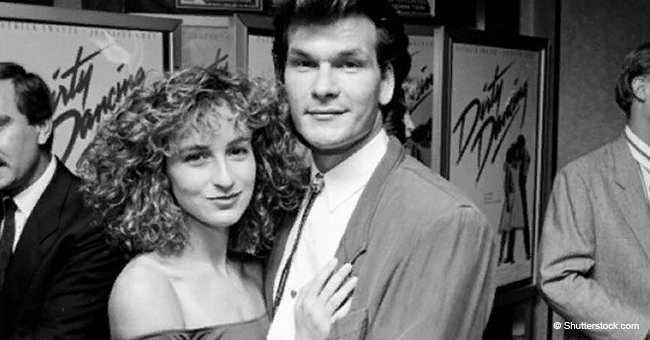 'Dirty Dancing' Jennifer Grey's daughter, 16, is already a real beauty
Married since 2001 with actor Clark Gregg, Jennifer Gray has a daughter, Stella.
Jennifer Gray was pregnant during her wedding with Clark Gregg. Jennifer and Clark were married in 2001, the same year that Stella was born. The couple stays very united and always try to take their daughter to any presentation or awards ceremony they attend. In addition to this, they went out together in the movie "The Road to Christmas"
According to UsaToday, at the age of 9, Stella interviewed her mother after winning "Dancing With the Stars", and without a doubt, she knew exactly what to ask. Stella is now 16 years old, and as expected, could follow the path of acting like her parents. According to Famous Birthdays.com, Stella worked with her father in the movie "Trust me", which was her big screen debut in 2013. More recently, she appeared, also with her father, in the famous series "Agents of SHIELD", interpreting Amy. Her most recent appearance was at the premiere of "Infinity War", which took place in Los Angeles in April of the same year.
Jennifer Grey was the one who starred in one of the most iconic movies in Hollywood, Dirty Dancing, along with the late actor Patrick Swayze. Despite the success and the popularity of the film in the late 80s, the career of the actress ended abruptly at age 27. Everything began to collapse when she decided to undergo cosmetic surgery to change her nose, but the result was not as expected as it completely changed her face. His transformation was so drastic that he lost several jobs.
In recent years, in spite of all the drama that surrounded her, she could be seen participating in television, but nothing was as before. Overcoming the problems and moving forward with his life the famous actress has a dream marriage and a beautiful daughter who promises to have a great future.
Please fill in your e-mail so we can share with you our top stories!