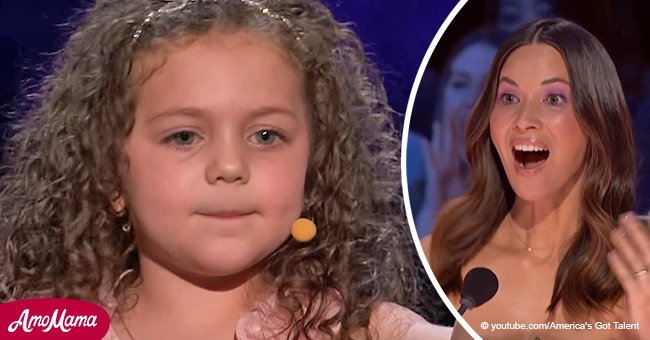 Judges don't believe little girl can sing classic but seconds later they realize their mistake
When this brave little 5-year-old Sophie Fatu came onstage on the television show America's Got Talent and found herself face to face with the audience, she managed to leave everyone shocked.
The girl Sophie did not seem very nervous when she took the stage on July 24th. On the contrary, she seemed very comfortable and happy to be on stage with the crowd of the public paying attention to her.
The panel of judges spoke with Sophie before she displayed her powerful interpretation. First, the jury member, Simon Cowell, asked him what she would do if she won the program and the prize of a million dollars.
Her answer was: "I just want to sing and make people happy."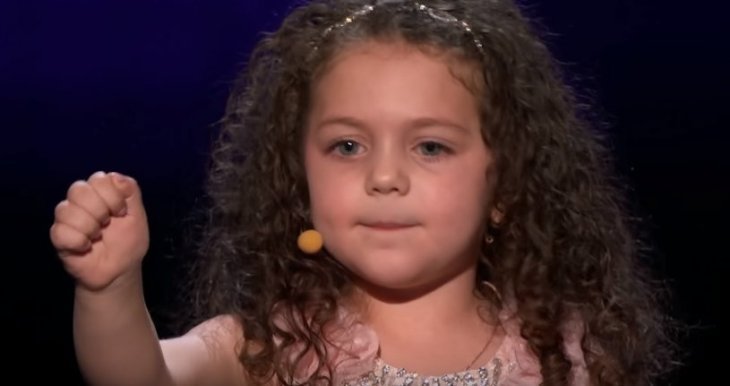 Image source: YouTube/AmericasGotTalent
The jury does not know what to do when Sophie starts introducing herself. With her big eyes shining, she talks about the unbelievable amount of people there is in the audience while she leaves the whole jury, especially Simon, captivated with her tenderness.
"My favorite judge is Mr. Simon," says Sophie in the sweetest voice. Of course, Simon Cowell melts completely.
Before the judges and the audience knew what was going on, she was singing Frank Sinatra's hit "New York, New York", doing a great job.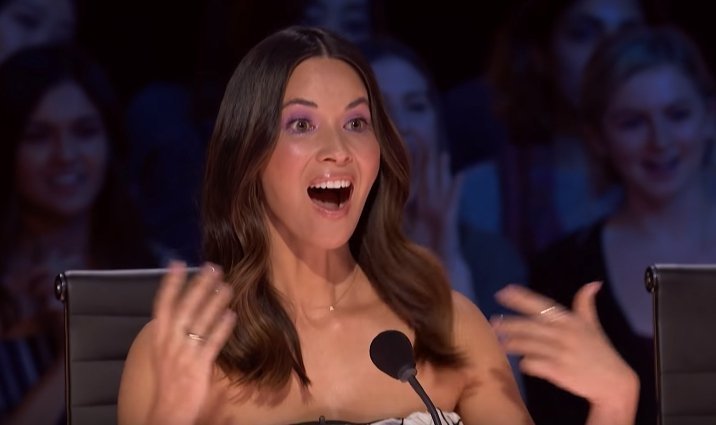 Image source: YouTube/AmericasGotTalent
That night, everyone in the audience recognized that not only did she sing well for her age, but she was also a professional whose voice could be a competition for any other singer.
Simon Cowell, Heidi Klum, and the others were able to enjoy as the little girl lit up the whole studio with her amazing performance. That night Sophie became the youngest contestant in the history of the show.
The audience stood up and gave her a standing ovation, and by the time she finished, all the judges praised her interpretation. Even the fussy Simon Cowell was delighted and impressed. Sophie had advanced to the next round.
The hearing of the 5-year-old girl in America's Got Talent has spread on social media like wildfire and in a few days, almost two million people have watched her video on YouTube.
Please fill in your e-mail so we can share with you our top stories!