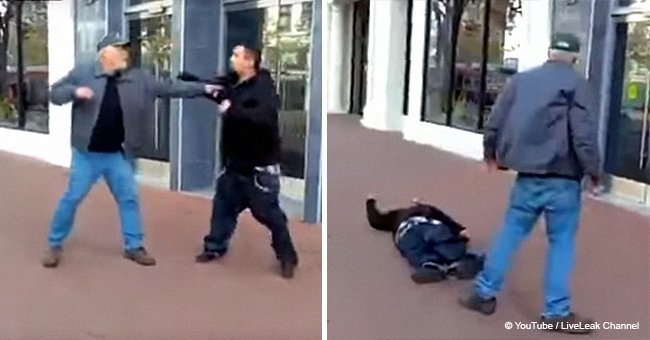 Middle-aged man attacks elderly gentleman but instantly gets brutal justice (video)

An elderly man shocked onlookers when he knocked out a much younger man during a street brawl.
In a video posted to YouTube, the elderly man can be seen standing outside of a shopping center with a bag on the ground next to him.
Seconds later, a man wearing a black hoodie and baggy jeans can be seen approaching the elderly man. The younger man aggressively confronted him after dropping his backpack on the ground.
"Oh, you're going after him," the man filming the encounter, presumably a friend of the attacker can be heard saying.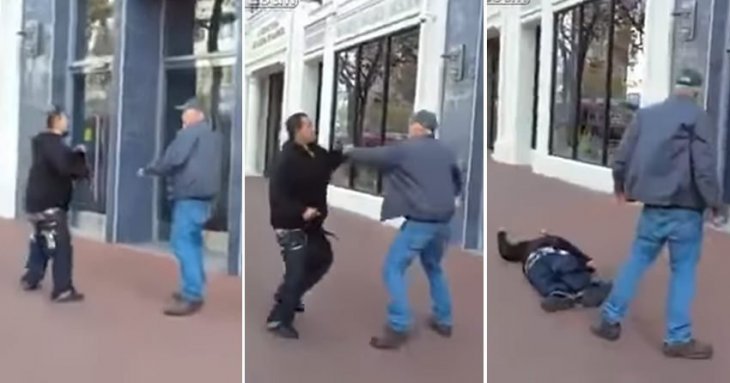 Source: YouTube/LiveLeak Channel
For more on this story go to our Twitter account @amomama_usa.
The elderly man, taking a defensive stance, then tells the attacker: "I'm going to hurt you."
The attacker ignores this warning as he starts getting aggressive. He puts his fists up and swings at the elderly man.
He misses the elderly man each time, though. He later would realize that the latter's warning is true.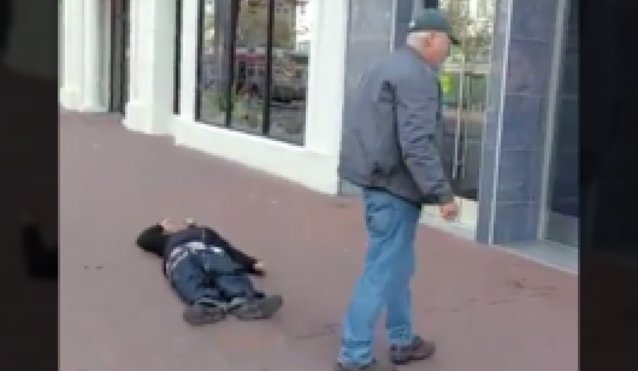 Source: YouTube/LiveLeak Channel
"I'm gonna hurt ya," the elderly man repeats as he swings hard at the attacker.
He hits the younger man with just one punch and it knocks the latter out.
The elderly man then grabs his bag and walks away, like nothing happened.
"Oh, you got knocked the [expletive] out boy," the man behind the camera can be heard saying as he takes a closer look at the attacker lying in the pavement.
The video of the incident, shared by LiveLeak Channel on November 16, 2017, has amassed more than 369,000 views.
"BOOM. Maybe if the young guy would pull his pants up and be a little bit more respectful to the older generation," commented Jerry Pfaff below the 25-second clip.
"WAY TO GO. My dad once told me don't ever underestimate an older man. They did't get old by being stupid," commented Hugh Guillen on a Facebook post about the incident.
Please fill in your e-mail so we can share with you our top stories!