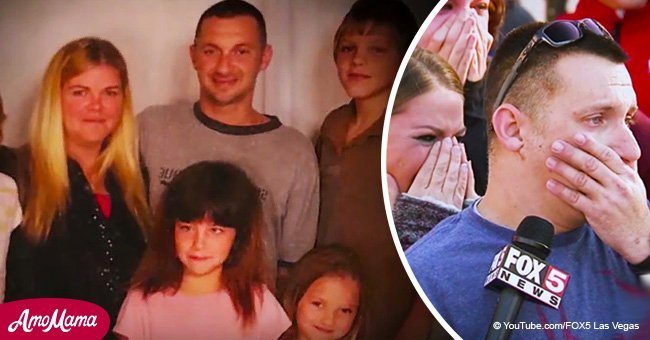 Couple adopts dying neighbor's three kids in selfless act of love
Tisha did not hesitate to take in her neighbor, Audrey's three kids after she passed away. Following Audrey's untimely demise, Tisha's family of seven became a family of ten.
With the help of FOX5 Surprise Squad, Tisha and her husband Kevin, who were already having trouble making ends meet, received the biggest surprise just in time for the Christmas holidays in December 2016.
Audrey was a single mother to her three kids. One day, she asked Tisha if her kids could spend the night at her house since she had to get some tests done at the hospital.
Tisha and her husband agreed. They welcomed the three kids into their home for the night.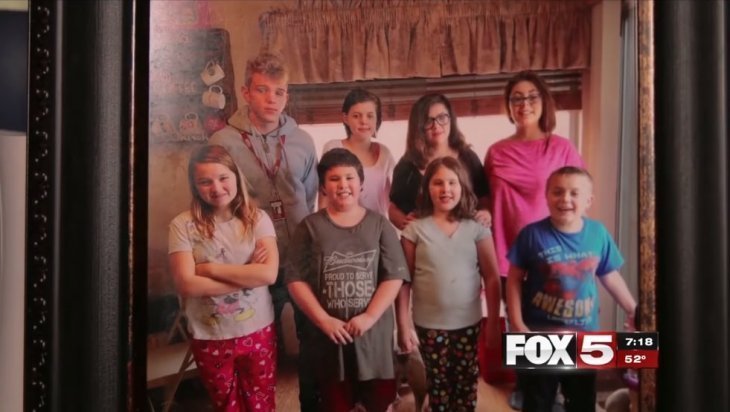 Source: YouTube/ FOX5 Las Vegas
Follow us on Twitter at AmoMama USA for more stories like this.
Later on, Audrey had her results back and found out she had stage two esophageal and stomach cancer.
It wasn't long before Audrey's conditioned worsened. Soon enough, she asked Tisha a massive request. She knew they weren't close friends, but their two daughters were. Audrey was desperate. She asked Tisha if she could be the legal guardian of her children.
Out of the goodness of their hearts, the couple – who both worked at a casino – both agreed. Tisha revealed that she was an orphan when she was young and she didn't want Audrey's kids to experience what she had been through in the past.
Eventually, Audrey passed away and her three kids moved into Tisha's home. She started doing the necessary steps to become the legal guardian of Audrey's kids, but one requirement was to have enough rooms for all the children in their home.
Tisha and Kevin were already stressing out on making ends meet every day, and they couldn't afford to make renovations to their cramped house.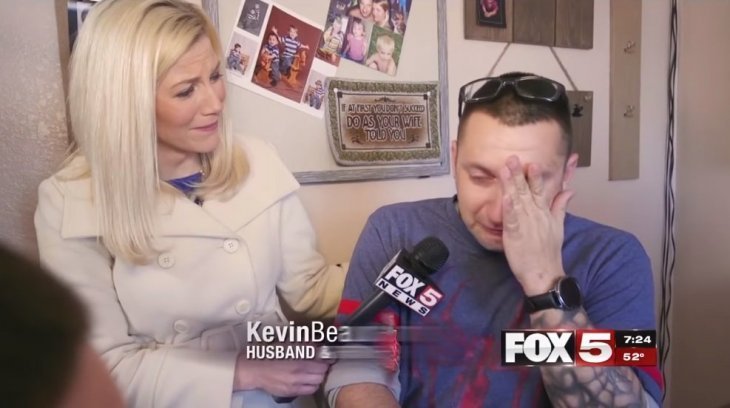 Source: YouTube/ FOX5 Las Vegas
All the younger kids were sharing bedrooms, while Tisha's then-17-year-old daughter and then-18-year-old son didn't even have rooms of their own.
A family friend, Elizabeth Thames, asked help from FOX5 Surprise Squad and the program happily agreed.
Many people joined forces to fix the family's living situation by renovating their home. They were also given a year's supply of groceries, as well as a brand new car.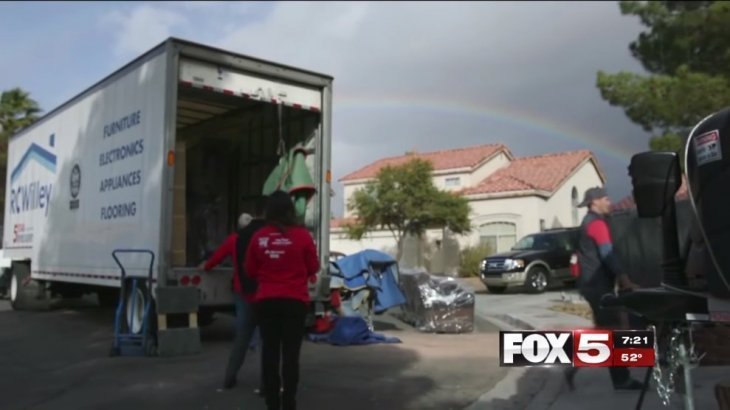 Source: YouTube/ FOX5 Las Vegas
The reaction of Tisha, Kevin, and the eight kids were priceless.
Another three kids, triplets Sierra, Hailey and Kassidy, were also helped by the network program. After losing both parents at a young age, they defied all odds through hard work and graduated high school.
Please fill in your e-mail so we can share with you our top stories!