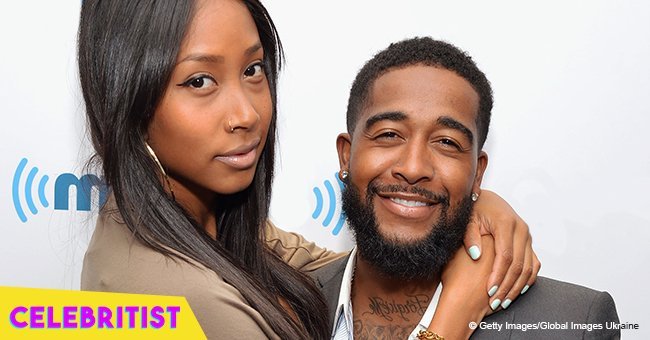 Omarion's ex, Apryl Jones, melts hearts with photo of their curly-haired son on his 4th birthday
Megaa Omari Grandberry, the son of rapper, Omarion, and his ex, Apryl Jones clocked two yesterday and his celebrity parents took to their social media pages to shower their little one with love. It was good to see that despite rumored differences between both parents, their love for their son was still waxing strong.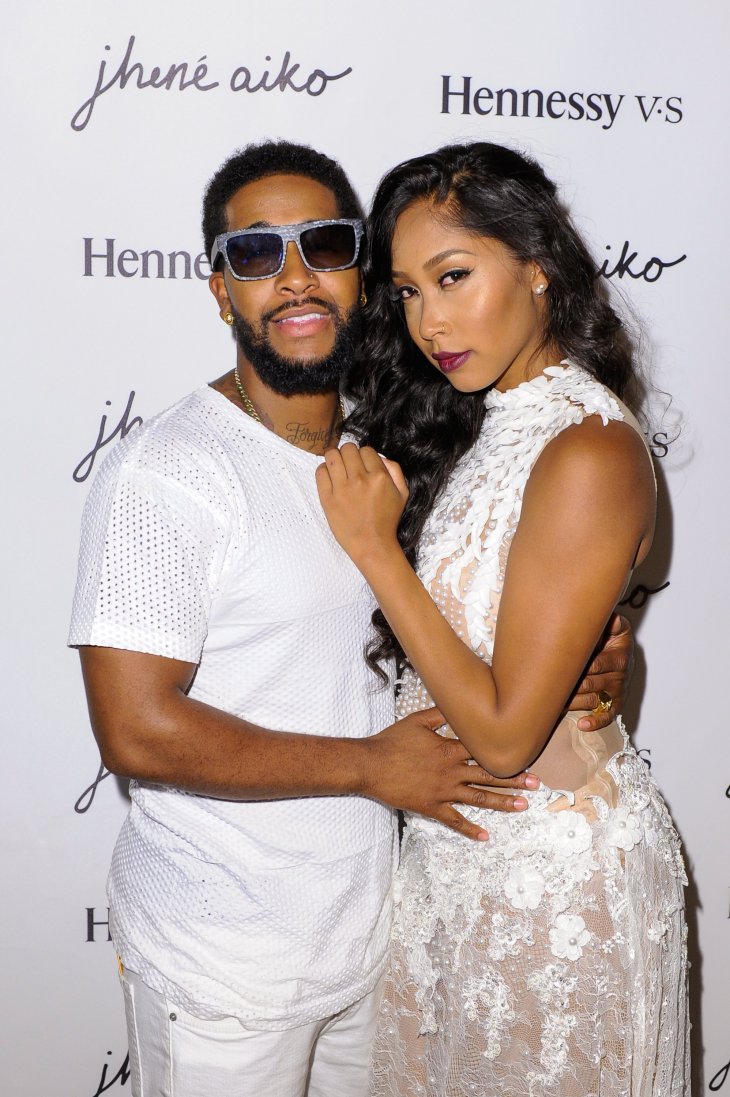 Getty Images
Jones shared a picture of the curly-haired tot sitting in a chair with his backpack, smiling to the camera, and holding on to what looks like a Ziploc bag. His radiant hair is parted down the middle and he looks happy in his blue short-sleeved T-shirt. Sharing the post with her 2.5million followers on Instagram, the proud mom complemented with a lovely message:
"Happy 4th Megaa! You're the most incredible kid! Four years ago you changed my life, and you continue to just surprise me everyday! You're the sweetest, loving, funniest, lil guy I know. I'm so blessed to be your mother..."
Fans and followers of the former "Love & Hip-Hop: Hollywood" star also got in on the action, showering Megaa with prayers and best wishes on his special day.
Instagram user @officially1stylishgirl wrote: "Happy Happy Birthday to you, Megaa! We all love you, very very much!"
Another user @addiemaddiesmommy, while pointing out the birthday boy's zodiac sign, noted: "He's too gorgeous for words & a Leo!! HBD cutie pie."
Megaa's dad, Omarion, also took to Twitter to share a video in celebration of his son's birthday. In the recording which appeared to have been taken on August 2, the singer and his son- who is strapped in a booster seat- are seen singing along to a song. Also in the car with them is an older woman who Omarion refers to as "Nana". He captioned it simply: "Happy b day Megaa". His followers also sent their love and good wishes for Megaa in their replies to the tweet.
Omarion and Jones have been co-parenting their two kids since they split in 2016. 4-year old Omarion has a 2-year old sister, A'mei Kazuko, who was only four months old at the time of their parents' separation. Earlier this year, Jones sent out a couple of tweets that seemed like a direct shade at Omarion for not fulfilling his role as a father. Nothing more came after the tweets however and it appears all is well between the co-parents again.
Jones, who has capitalized on the fame from her short TV stint and from dating Omarion, is now a successful entrepreneur and constantly shares snaps of her kids who she says have changed her life forever.
Please fill in your e-mail so we can share with you our top stories!