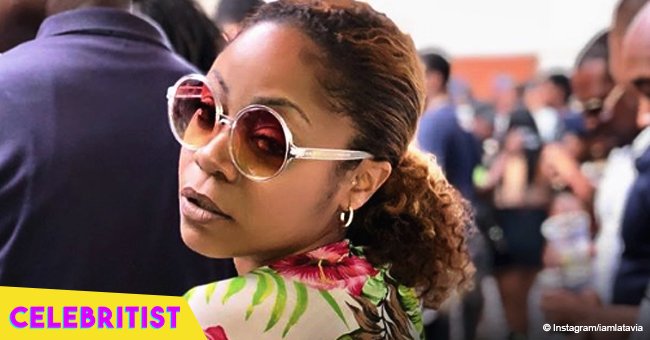 Former 'Destiny's Child' member LaTavia Roberson blasts haters for calling her 'bitter'
Since Destiny's Child parted ways in 2000, rumors have swirled of LaTavia Roberson being jealous of her three former-partners. After 18 long years, she decided to smash all the stories of her jealousy after the buzz that Beyonce's Vogue cover brought about.
After receiving some hate on social media, LaTavia has finally had enough, putting all speculations to rest last Monday given the publicity of former-girl-group-member Beyonce's historic magazine shoot with Vogue. On her Twitter, she requested fans to "stop painting [her] as the bitter one."
A couple of months ago, Roberson also shared a similar statement on Instagram when she shared a throwback photo of Destiny's Child.
"Ppl call me the bitter one but how can I be bitter when I'm so proud of everyone in this picture. We created a legacy that can't be touched. ALL 4 of us. We have a bond that no one can understand. I can't compare my chapter 36 to Kelly's chapter 36 or Beyoncé or LeToya's so why does the world compare us? So no I've never been bitter these are my sisters!!!! Keep winning @beyonce @kellyrowland @letoyaluckett & even @michellewilliams"
Celebritist previously shared why Beyonce's Vogue cover is quite historic, as she was given full creative control over the editorial, taking charge from editor-in-chief Anna Wintour. The singer chose to have 23-year-old Tyler Mitchell take her photos, which makes him the first ever black photographer to shoot a cover for the famous magazine in its 126-year existence.
Queen Bey chose to do an inclusive cover, celebrating black excellence while embracing other races and cultures as well. On the front page of her iconic cover, the words "Everyone's Voice Counts" is sprawled on the page. She proudly shared three photos from her editorial, which is set to hit the stands this August.
Please fill in your e-mail so we can share with you our top stories!