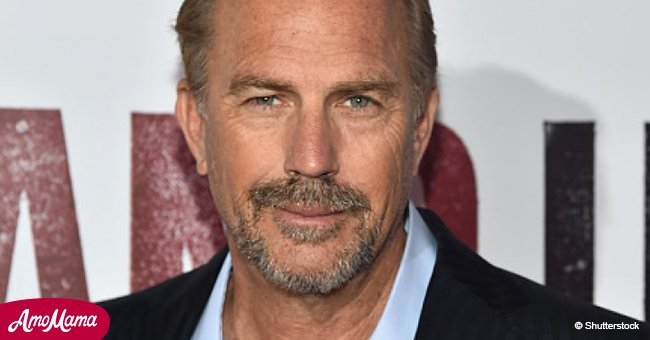 Here's Kevin Costner's big, blended family
Kevin Costner has a large family with children ranging from age seven to 33, and the proud father loves every moment of being a father to them all.
The Hollywood star has been blessed with not just a praiseworthy career but also several children with whom he shares a close and cordial bond. Married twice, Costner shares seven children in total from both his marriages.
He was first married to Cindy Costner in 1978, but the couple separated in 1994. Following their divorce, he got married to Christine Baumgartner and their relationship has continued to this day.
Costner has three daughters – Annie, Lily, and Grace – and four sons – Joe, Liam, Cayden, and Hayes, a report from Closer Weekly informed.
Follow us on Twitter to learn more.
He opened up about the experience of being a father to seven grown-up children to Mom.me. He also explained that it was not always easy for him to be a parent to two sets of children. However, he has enjoyed every moment of it and has nothing to complain.
Costner got even more candid when he revealed about a very personal question that his children often came up with when they were grown up.
According to the actor, they often wondered which group of children was closer to his heart. They questioned him if he cared about one set of children to another.
Costner often had a very wise answer to such insecurities of his children. He stated that the only way to deal with such questions was to show the limitlessness of love. He proved to his children that it was possible to love one person without loving another person any less.
For Costner, the abundance of love for every person in a circle of loved ones is the same even when more people enter that circle.
When his first child was born, the actor had thought that he would not be able to love anyone any more than he did that child. But when he was blessed with his second child, his belief immediately changed. He realized that there is always enough room for love – especially toward one's children.
While talking about the jealousy of his older children when he gave his love and attention to the younger ones, Costner said that he had a special way of consoling them. He would tell his older children that they would always be the ones who have known him for twice as long as the younger ones.
Costner is one of the most successful actors in Hollywood and he recently proved his popularity yet again with his new drama, Yellowstone.
According to Country Living, the show has already gathered over 5 million viewers during its season premiere. It has also become the second most-watched scripted series on basic cable, as per a report from Deadline.
The show details the life of a high-powered ranching family who is fighting to save their home at all costs.
Please fill in your e-mail so we can share with you our top stories!