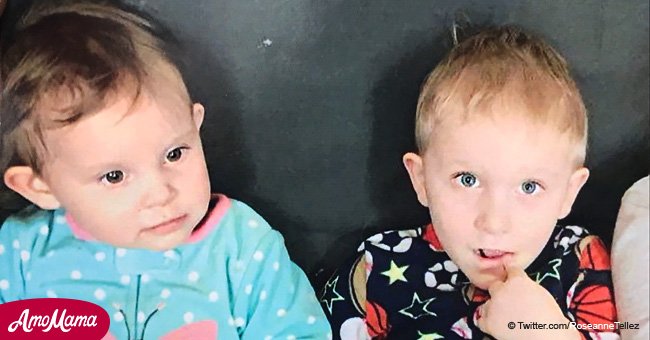 Train accident kills 3-year-old boy and critically injures his 2-year-old sister
The 3-year-old Caleb Wilson loved trains. Caleb lost his life when he was struck by a freight train earlier this week. His 2-year-old sister survived the ordeal.
In a statement posted on Facebook, Portage Police Department in Indiana saidthat officers were dispatched to the scene of the collision on Tuesday.
Caleb had already succumbed to his injuries when Officer Lightfoot arrived, and the first responders immediately attended to the 2-year-old Elle.
She was transported to the University of Chicago Aeromedical Network. Read more on our Twitter account, @amomama_usa.
Authorities are investigating the incident, and it would appear that the toddlers had exited their residence through a screen door and made their way to the tracks.
The train conductor tried to brake and blew the alarm, but could not bring the train to a halt in time. Scroll down for the news clip.
The Chief of Police commended everybody involved for their exceptional teamwork and added:
"This tragedy undeniably affected the first responders as several were visibly shaken by what occurred but worked through those emotions to provide every possible resource."
Their parents, Kelsey Benson and Jacob Wilson, were searching for the toddler with the help of other family members when they received the devastating news.
A family member told reporters later that day that Elle was "awake and talking," while their grandmother couldn't fathom how something so dreadful could have happened.
Their aunt who lives on the same street said they would visit her every day. She added:
"They were the sweetest things. They were full of joy.
In other news, Elyssa Orejuela drowned in a daycare center's swimming pool late last month while her brother Elijah was rushed to the hospital.
He passed away a few days later and his mother Amelia Weiland, said, "Elijah has gone to be with his sister Elyssa."
The center had received numerous complaints in the past, and the owner didn't meet licensing requirements.
Please fill in your e-mail so we can share with you our top stories!